Laurie A. Carroll
Partner
E-mail: lcarroll@pmtlawfirm.com
Offices: Philadelphia, PA
Laurie began her legal career at a boutique insurance defense firm in 1987. Her career in Workers' Compensation defense litigation began at PMA Insurance Company where she was in-house counsel for a number of years and represented a variety of employers including transportation companies and construction companies. Her practice has concentrated solely on representing insurance companies, self-insured employers, and third-party administrators ever since. Her clients include hospitals, nursing homes, municipalities, transportation companies, restaurants, and many others. Laurie's mantra is to provide (1) great customer service; (2) a strategic, comprehensive, and aggressive defense to Workers' Compensation claims; and (3) a cost-effective approach to file management. Laurie is constantly working with her clients' best interests at the forefront. This may mean settling a case rather than undergoing protracted litigation. It can also mean seeking final justice/resolution in the appellate courts of the Commonwealth of Pennsylvania. Laurie has vast experience in handling a Workers' Compensation case from its inception to conclusion. She regularly counsels her clients regarding proper pre-litigation strategies.
Laurie has presented a number of in-house seminars for her clients. She is a regular Workers' Compensation expert panelist on the American Law Journal Television Program which broadcasts on CNN/WFMZ.
Laurie earned her Bachelor of Business Administration degree from the University of North Texas in 1982 and received her Juris Doctorate from Villanova University School of Law in 1987. She is admitted to practice in the Commonwealth of Pennsylvania.
She is a member of the Pennsylvania Bar Association and the Philadelphia Workers' Compensation Section.
Laurie loves to play tennis and golf. She is a Board Member of the Philadelphia Tennis Club, which is the only African American-owned tennis club in the country. Her role includes being the Tournament Director for the Club's three annual tennis tournaments which brings adult recreational tennis players from all over the country and Spain.
Professional Affiliations
Pennsylvania Bar Association
– Civil and Equal Right Committee
– Minority Bar Committee Member
– Disability Services Committee
– Professional Liability Committee
– Lawyer Assistance Committee
Philadelphia Bar Association
Workers' Compensation Section
The Barristers' Association of Philadelphia, Inc.
National Organization For Women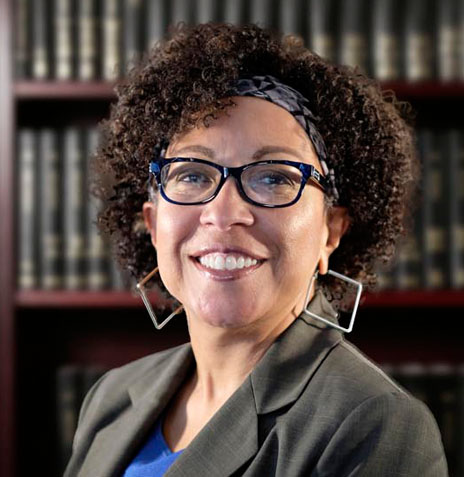 Articles by Laurie A. Carroll
By Charlene Stewart Barnaba, Laurie A. Carroll and Anthony M. Napoli. PMT continues our effort to keep you informed and assess the impact of the Covid-19 pandemic on businesses. Businesses […]
Posted in
News
Comments Off

on Update: Workers' Compensation – New York, Pennsylvania and New Jersey
PMT news about Laurie A. Carroll
By Laurie A. Carroll and Thomas M. Bona. Court: Pennsylvania Workers. Compensation Office of Adjudication Judge: The Honorable Sarah Makin Case Type: Termination Petition in Upper Darby, Delaware County, Philadelphia, […]
Court: Pennsylvania Workers' Compensation Appeal Board Judge: Commissioner James Zurick, Concurred by Commissioners Robert A. Krebs, Sandra D. Crawford, and David Wilderman Case Type: Claim Petition in Philadelphia County, Philadelphia, […]