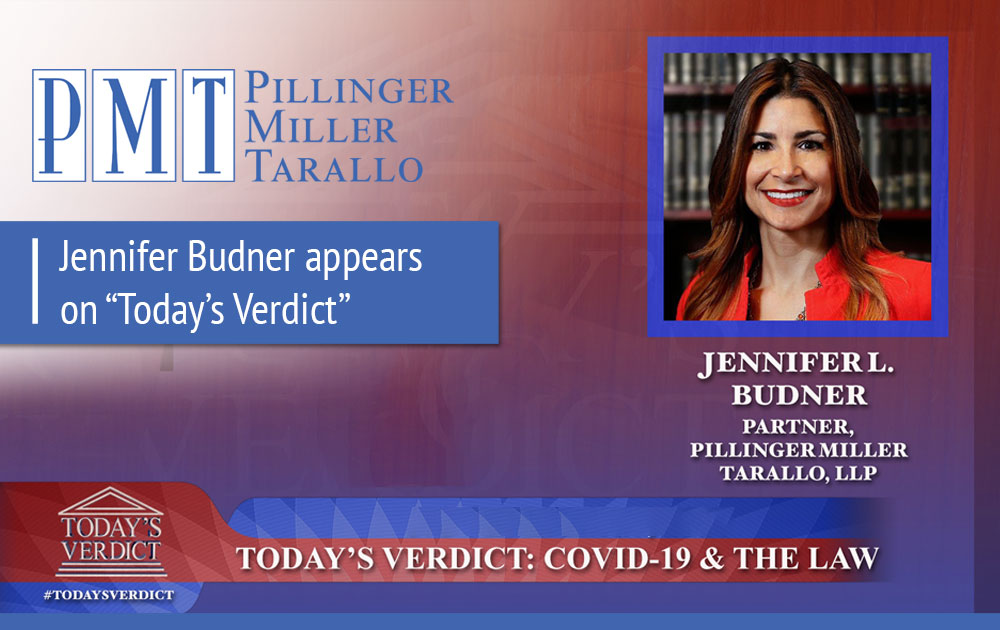 The Bronxnet show "Today's Verdict" is hosted by trial attorney, David Lesch. In this episode, he discusses quasi-judicial decisions, what they are, and how they can affect your case in the Supreme Court with guest Jennifer Budner, a partner from the law firm of Pillinger Miller Tarallo, LLC. His other guest is State Senator Robert Jackson and they discuss a very important law that will protect all tenants throughout New York City.
Pillinger Miller Tarallo partner Jennifer Budner answers such vital questions as What are Quasi-Judicial decisions? Are these decisions admissible in your third party action? Jennifer Budner provides examples of quasi judicial bodies and the impact of prior agency decisions on your third party case. She shares her in-depth knowledge of how to use Worker's Compensation, Department of Buildings and DMV decisions in Supreme Court to win your case.
See where some of the problems may arise and how to solve them. Finally, Jennifer Budner will provide practical tips on how to obtain and use these decisions to your clients advantage from her years of experience with Quasi-Judicial proceedings.
Watch the video below.
CLE & CE Webinar Registration Form