Richard J. Freire
Partner
E-mail: rfreire@pmtlawfirm.com
Offices: Elmsford, NY | New York, NY
Richard has over twenty years of experience in all facets of civil litigation including Construction/Labor Law, Municipal Liability, Automobile, Dram Shop actions, Products Liability, and Premises cases.
Richard has been involved in over 100 trials, including over twenty verdicts, and hundreds of mediations. Richard began his legal career at the New York City Office of the Corporation Counsel where he represented the City of New York in defense of premises liability, false arrest, and malicious prosecution cases. He then worked at a house counsel firm for the Chubb Group of Insurance Companies where he represented Chubb insureds in matters involving Construction/Labor Law, Premises Liability, Automobile, Dram Shop actions, and Products Liability. Richard was responsible for several large commercial real estate and realty management clients and was a frequent lecturer at in-house Continuing Legal Education courses on the topics of New York State Labor Law, Trial Advocacy, Ethics, Contractual Indemnification, Handling of Examinations Before Trial, and Premises Liability.
As defense counsel, Richard has achieved 17 defense verdicts. Richard also worked at plaintiffs' personal injury firms located in Manhattan and Brooklyn where he achieved outstanding results for his clients, including a settlement of $2.3 million in a Labor Law action following a 5-week trial, and a verdict of over $3.67 million in a premises liability action. Whether as counsel for plaintiff or defendant, Richard is dedicated to bringing matters to an early successful resolution for his clients while being prepared to go to trial if necessary. Richard brings his experience from both sides of litigation to Pillinger Miller Tarallo, along with his dedication to providing outstanding representation to his clients and exceptional service to the customer.
Richard earned his Bachelor's of Science degree from John Jay College of Criminal Justice, cum laude, in 1993 and received his Juris Doctorate in 1996 from Hofstra University School of Law where he was a member of the Law Review. Richard lives in Old Bridge, New Jersey with his wife and young daughter and is an avid sports fan and loves to golf. Richard is proud to serve as Coach to a Bronx intermediate school team in a Mock Trial Competition run by Girls Rule the Law, Inc., a non-profit organization designed to introduce middle and high school girls to the law.
Professional Affiliations
New York State Bar Association
Brooklyn Bar Association
Board of Directors of the Puerto Rican Bar Association
New York County Democratic Committee 2023 Civil Court Independent Judicial Screening Panel
Distinctions
Member of the Appellate Division's Second Department Committee on Character and Fitness for the Second, Tenth, Eleventh and Thirteenth Judicial Districts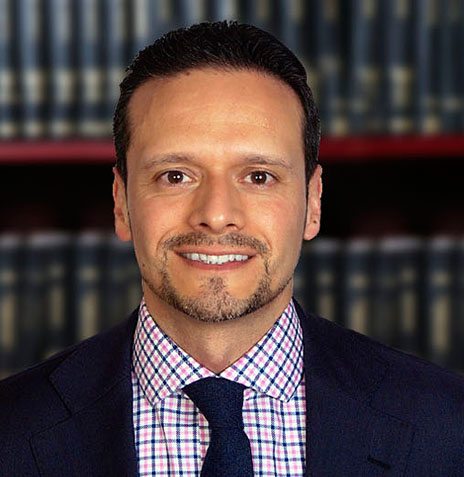 PMT news about Richard J. Freire
By Richard J. Freire, Devika P. Kapoor and Thomas M. Bona. Court: Supreme Court of New York – Greene County Judge:   Hon. Richard Mott Case Type:  Automobile, General Liability, Torts, […]
Posted in

News, PMT Trial Wins
Comments Off

on PMT Winning in Court – Laser Focus on Winning and Flexible in Our Approach