Jeffrey T. Miller
Executive Partner
E-mail: jmiller@pmtlawfirm.com
Offices: Norwalk, CT | Elmsford, NY | New York, NY
Jeffrey is one of our founding members, a senior partner of the firm and also oversees the litigation department.
He has been a practicing attorney for over 26 years.  An accomplished attorney, Jeffrey has litigated all types of civil matters including Construction/Labor Law, Employment and Discrimination matters, Harassment, Municipal Liability, Automobile, Dram Shop actions, Products Liability and Premises cases.
Jeffrey is a renowned negotiator and has been involved in over 100 trials and hundreds of mediations.  He has earned the reputation of an attorney who believes in early resolution and the best possible result for his clients.
He is counsel to several insurance companies and third-party administrators including Old Republic Contractors Insurance Group, Arch Insurance Group, Chartis, Liberty Mutual Group, PMA Insurance Group, McNeil & Company, Inc. and Gallagher Bassett Services, Inc.
He is also counsel to several large construction companies including Turner Construction Company, Lend Lease, Structure Tone, Tishman Construction and The Related Companies.  Through The Related Companies, he is involved in a number of cases involving the Hudson Yards Projects, which is currently one of New York City's largest construction projects.
Jeffrey is a lecturer for the New York State Bar Association on the topics of Construction/Labor Law, Coverage and Contractual Indemnification issues, Automobile, No-fault and Premises liability.  He has been invited to lecture for numerous third party administrators and insureds on the topics of Construction/Labor Law and Automobile litigation.
Professional Affiliations
American Bar Association
Defense Association of New York
New York County Lawyers Association
New York State Bar Association
New York State Trial Lawyers Association
Distinctions
2013 Attorney of the Year Award presented by Old Republic Contractors Insurance Group
Who's Who – Top Attorneys in North America 2016
Super Lawyers 2013-2019
Super Lawyers 2020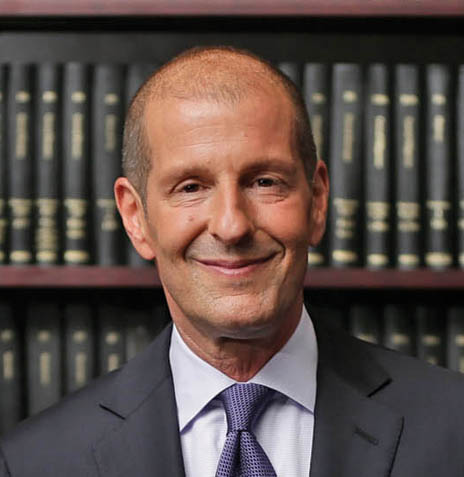 Articles by Jeffrey T. Miller
By Amanda J. DeFeo and Jeffrey T. Miller. The right of privacy has been called the most esteemed right of a civilized man. This right however, as esteemed as it […]
Posted in

Legal Articles, News
Comments Off

on Time Is Ticking for TikTok – The Countdown to Change In New York's Privacy Laws.
Elmsford, NY Office Articles
Managing Partner – Jeffrey T. Miller
By Thomas M. Bona and James C. Miller. Court: Supreme Court of the State of New York – Orange County Judge: Maria S. Vasquez-Doles Case Type: Slip and Fall / […]