Charlene Stewart Barnaba
Partner
E-mail: cbarnaba@pmtlawfirm.com
Offices: Philadelphia, PA
Charlene is Chair of Pillinger Miller Tarallo's Workers' Compensation department. Charlene has been a successful Workers' Compensation defense practitioner since beginning her legal career in 1993. She aggressively, effectively and cost-efficiently represents the interests of insurance carriers, self-insureds and third-party administrators in a wide variety of Workers' Compensation matters throughout the Commonwealth of Pennsylvania and the State of New Jersey. Her clients have included municipalities, quasi-governmental entities, as well as a wide range of employers within the fields of restaurant/hospitality, construction, healthcare, manufacturing, trucking/transportation, retail and many other areas of employment.
Charlene has exclusively focused her practice in all areas of Workers' Compensation law and has argued numerous cases before Workers' Compensation Judges in Pennsylvania and New Jersey, as well as at the appellate level before the Workers' Compensation Appeal Board, the Pennsylvania Commonwealth Court and the Supreme Court of Pennsylvania. Charlene has been responsible for several precedent-setting decisions on Workers' Compensation defense issues.
Charlene is a member of the Workers' Compensation Section of the Philadelphia Bar Association. Charlene has given numerous presentations on Workers' Compensation law to clients and employer organizations and associations, and she is always up to date on emerging law and trends in Workers' Compensation. Charlene has a keen working knowledge of anatomy and medical issues concerning traumatic physical injuries as well as occupational claims. She also has veteran experience in valuing "permanency" claims. Charlene prides herself on having the focus and organizational skills to handle a high volume case load, all the while maintaining a personal, responsive and accessible relationship with her clients on every claim. Charlene works well as a team with risk managers, adjusters and a variety of Workers' Compensation vendors including nurse case managers, investigators, Medicare facilitators, and independent medical physicians.
Charlene earned her Bachelor of Arts degree in political science, cum laude, from the University of Delaware in 1989 and received her Juris Doctorate in 1992 from Temple University Beasley School of Law. Charlene currently resides in Wayne, Pennsylvania with her husband and two children. Charlene is active with the school district and community organizations and enjoys yoga.
Professional Affiliations
Philadelphia Bar Association
Workers' Compensation Section of Philadelphia Bar Association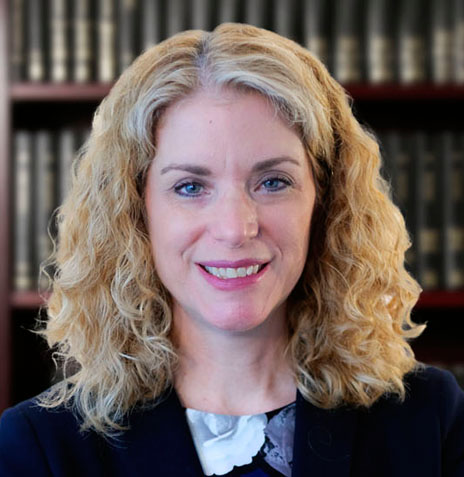 Articles by Charlene Stewart Barnaba
By Anthony M. Napoli, Thomas M. Bona, and Charlene Stewart Barnaba. It's easy to miss significant and critical new pieces of legislation, especially when the legislature passes a flurry of […]
PMT news about Charlene Stewart Barnaba