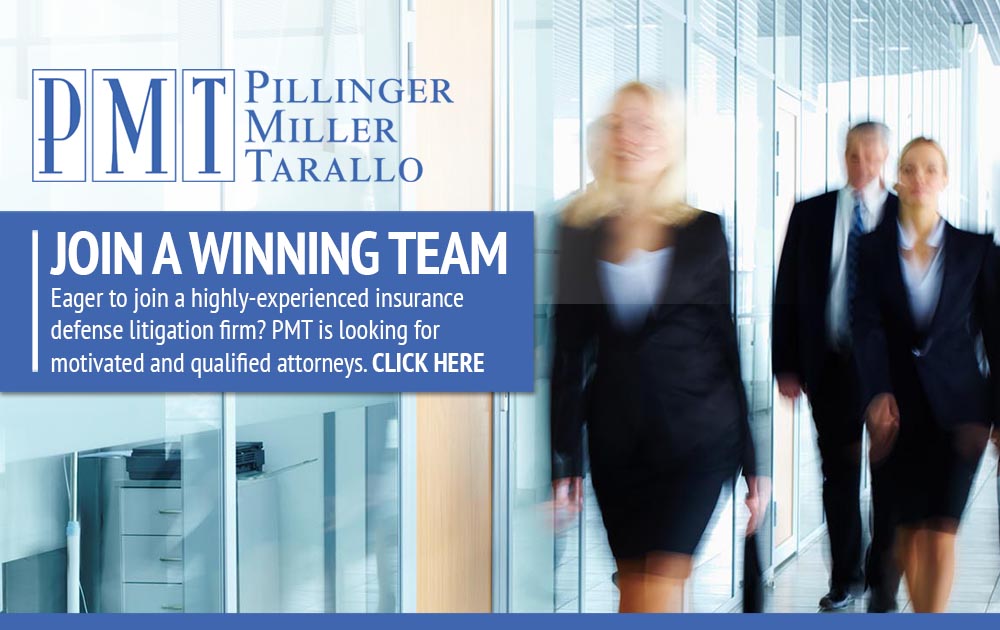 Join Our Team – New Opportunities
Garden City, NY |  Elmsford, NY | Philadelphia, PA | Syracuse, NY
Pillinger Miller Tarallo (PMT) began in 2002 with a handful of lawyers representing insurance clients in New York and has now grown to over 55 lawyers located throughout New York, Connecticut, New Jersey, and Pennsylvania. PMT has been able to achieve this successful growth by providing highly experienced representation to our clients in all areas of civil litigation.
PMT is committed to attracting, developing, and retaining the most qualified attorneys and staff across our practice areas. We actively seek professionals who bring exceptional talent and expertise to our current client base and also welcome those who can expand on the breadth of our services.
If you are at a crossroads in your career, beginning your career, or looking to join an exciting firm, consider submitting your resume and cover letter to our Director of Human Resources. We invite you to submit your qualifications so we may learn more about you, and you may learn more about our team.
Please attach a .doc file and make the subject line the location you would like to apply for. We will review your resume and keep it on file for six months. If an opportunity arises, we will contact you.
Pillinger Miller Tarallo, LLP is an equal opportunity employer.

Seeking additional positions at PMT? Click here