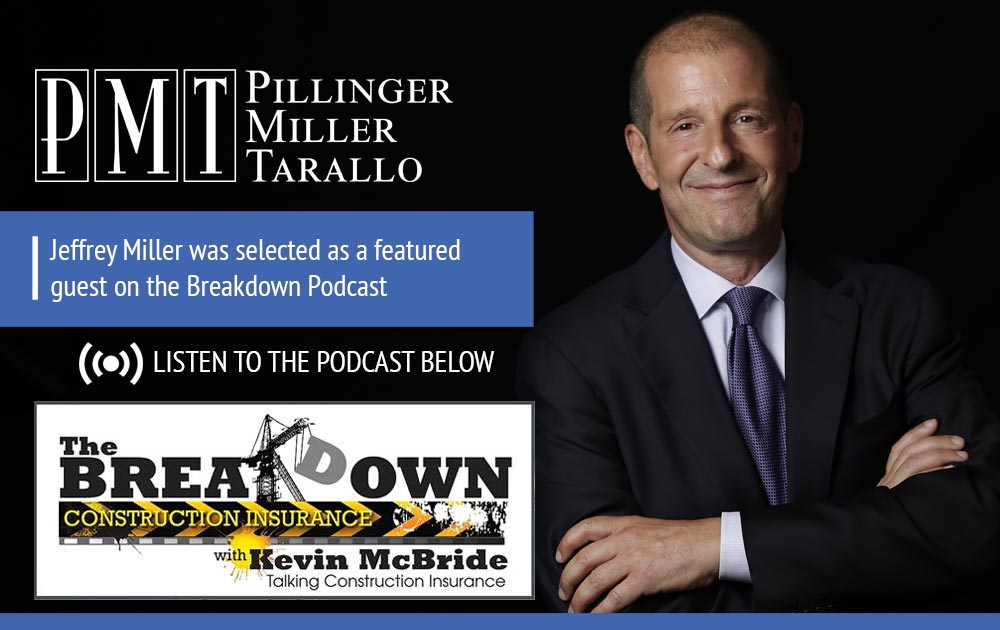 The Breakdown is an informative and equally entertaining podcast discussion that addresses the insurance issues faced by NY contractors and developers today. Experts across multiple fields sharing their "insurance playbook" in a round table podcast format.  
Visit the Breakdown Podcast
https://www.nyconstructioninsurance.com/
In this week's episode Executive Partner of the PMT law Firm, Jeffrey Miller was selected as a featured guest because of his passion for the industry and his exceptional consultative skills delivering win/win solutions.