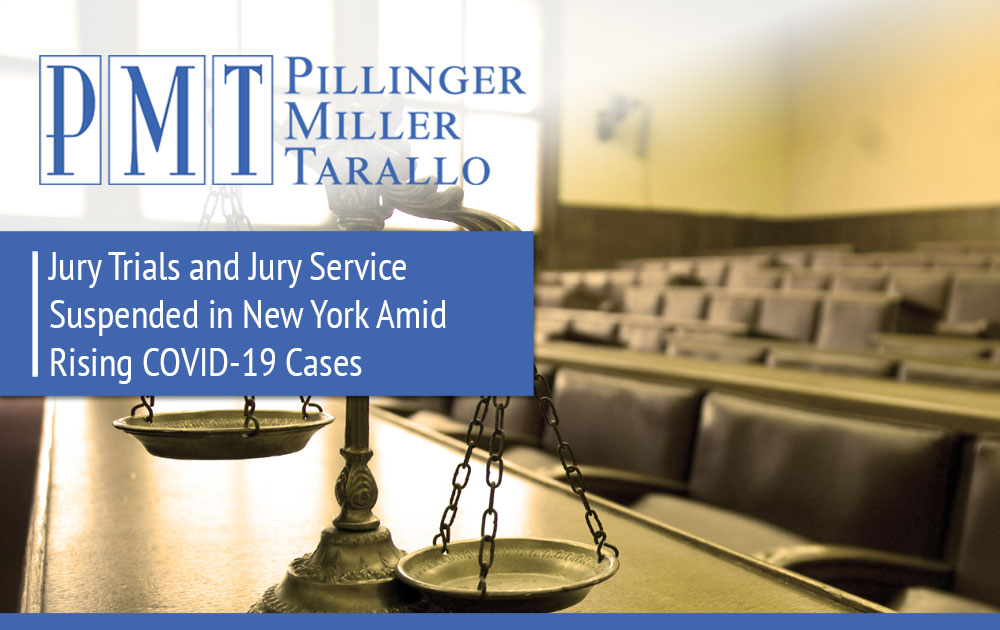 By John A. Risi.
PMT continues to track events of importance to our business partners.  On November 13, 2020, New York State's Chief Administrative Judge issued a directive revising statewide operational practices in all trial courts throughout the state that will effectively result in no new jury trials being conducted until further notice.
Hon. Lawrence K. Marks issued the directive, noting adverse trends in coronavirus transmission rates in New York and Governor Andrew Cuomo's November 12, 2020 Executive Order reducing, from 50 to 10, the maximum amount of people permitted to congregate for non-essential gatherings.
As a result, jury trials will come to a halt, as no new prospective trial jurors nor prospective grand jurors will be summoned for jury service or grand jury service, respectively.  No date has been given for the resumption of jury service.  Any trials already in progress will continue to conclusion.  Litigants can waive their rights to a jury trial and opt for a bench trial before a judge; such bench trials will be held virtually.
It is expected that a reversal of the trend of rising COVID-19 cases will result in another phased re-commencement of jury trials statewide.  PMT remains on your side and will continue to keep our business partners advised of all developments affecting court operations.