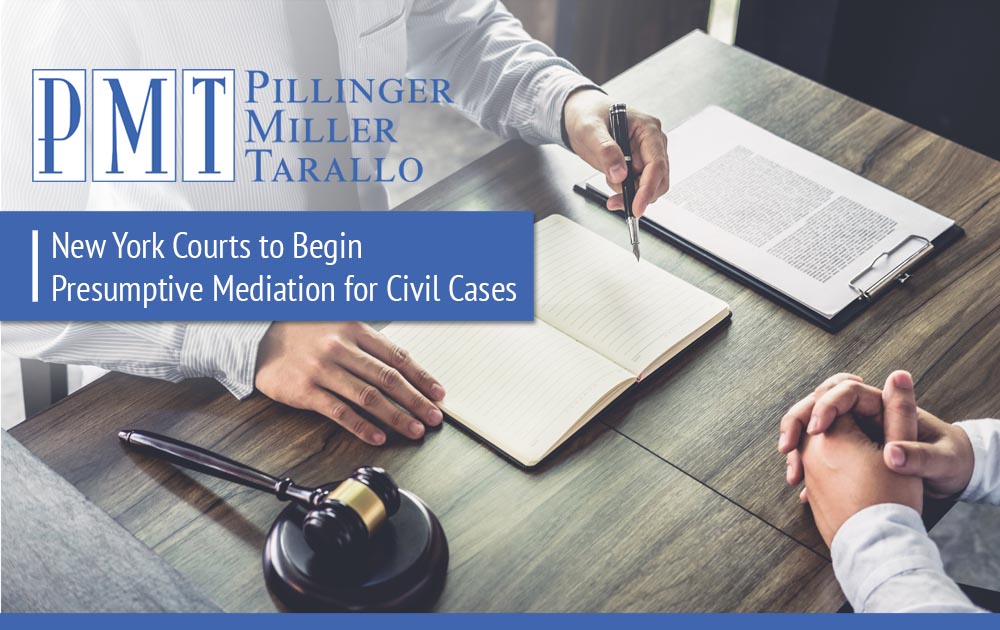 By the end of this year, New York State Courts are set to have a system in place requiring civil litigation to attempt to be resolved through presumptive mediation, rather than in open court. This future transition to presumptive mediation will significantly impact how civil cases are litigated in New York State.
In an effort to make court proceedings more efficient and cost-effective, New York State Courts are implementing new protocols to alleviate backlogs throughout the judiciary system. For years the New York judicial system has attempted to implement alternatives to in-court litigation with little success. New York courts are following New Jersey and Connecticut's approaches to creating alternatives to in-court litigation for civil cases – presumptive mediation.
New York State's proposed system mimics that of New Jersey, which has been utilizing an automatic presumptive mediation program for more than a decade. Following the implementation of court-sponsored ADR in New Jersey, fewer than two percent of cases had a jury trial. Statistics from the New Jersey Administrative Office of the Courts show that a third of cases referred to mediation are resolved within the first session and 10 percent of cases settle within 90 days of the termination of mediation.
Within the coming months, New York administrators will be working in tandem with the state's administrative and trial courts to expand the number and scope of the court-sponsored ADR programs. In doing so, the Office of Court Administration plans to issue uniform rules for the program as the courts take advantage of the existing resources in place. The statewide program is expected to begin its rollout in September 2019.
We will keep you advised as we learn more as to how this program will be implemented.