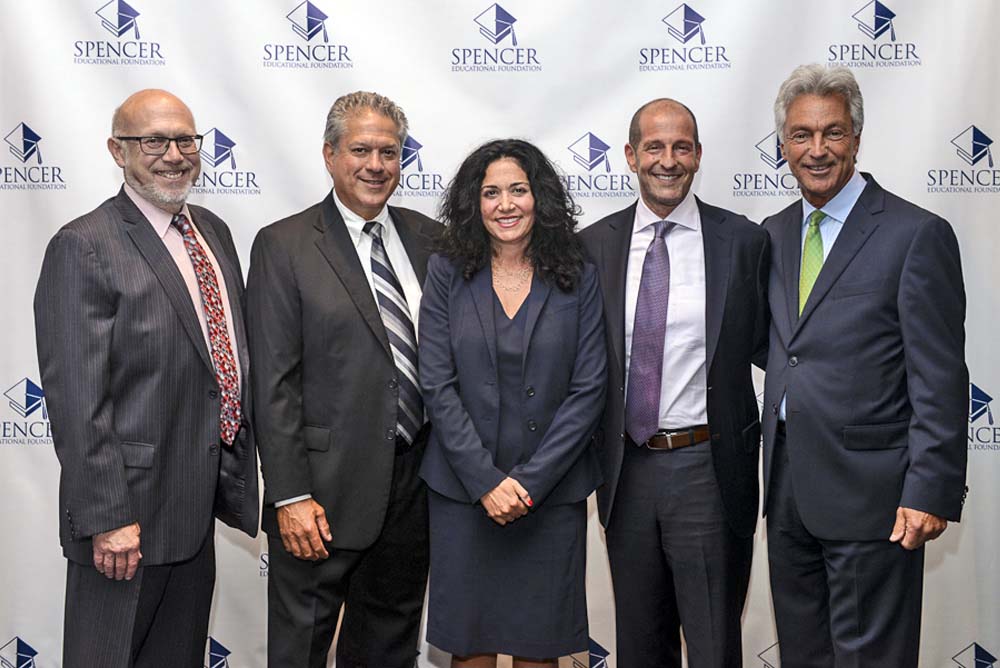 (Left to Right, Marc H. Pillinger, Gary Kaplan, Talene D. White, Jeffrey T. Miller and Nicholas Tarallo)
On September 14, 2017 PMT attended the Spencer Educational Foundation's 2017 Gala Dinner, honoring Joe Tocco (XL Catlin) and Michael Rice (JLT Specialty USA), in celebrating insurance industry education.
The Spencer Educational Foundation is the premier organization awarding scholarships and grants in risk management and insurance, and facilitating internship opportunities, as well as, providing a Risk-Manager-in-Residence program to universities. Since its founding, the Spencer Educational Foundation has awarded 970 scholarships, totaling approximately $6.3 million, and $3.25 million in grants to universities and professional institutions, for educational programs and conferences.
With support from individuals, corporations, RIMS chapters, and fundraising events, the Spencer Foundation is able to provide:
Scholarships
Grants supporting student and professional education initiatives
Grants for summer internships
 Funding for risk management/insurance related curricula at universities
Grants supporting student and professional education initiatives
PMT congratulates insurance professionals, Joe Tocco and Michael Rice, on their contributions to insurance industry education and the mission of the Spencer Foundation, and PMT remains committed to supporting the insurance leaders of the future.