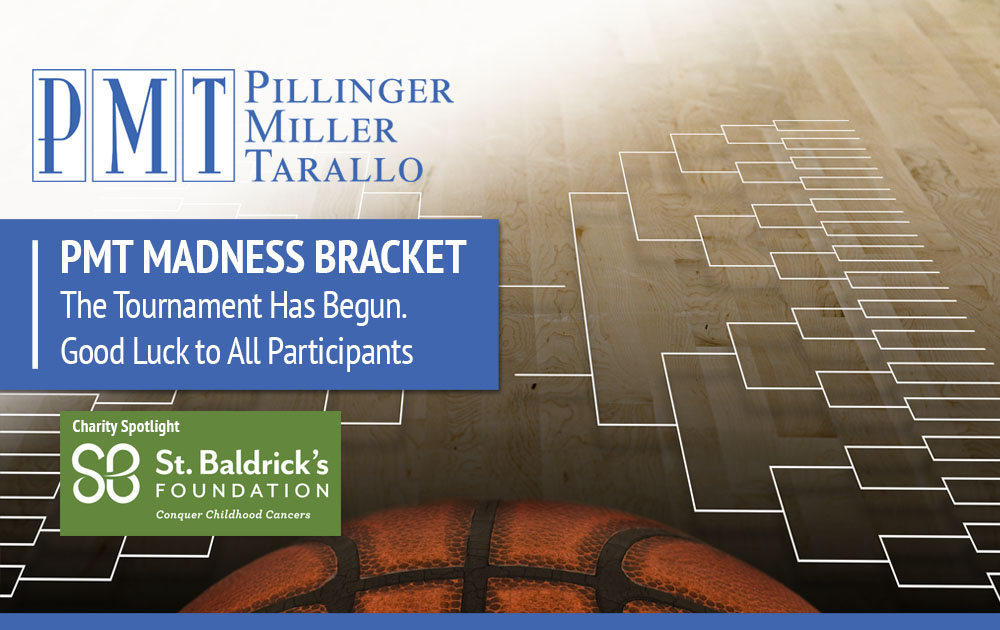 Let the PMT "Madness" Bracket Begin! 
This year's charity spotlight is on the St. Baldrick's Foundation. Please help this worthy organization "Conquer Childhood Cancers". Click HERE to donate.
For PMT, the NCAA Tournament has always been a special time when we celebrate the start of spring after the long winter. As many of you know, every year, for over 20 years, PMT hosts its annual PMT "Madness" luncheon inviting one and all to celebrate together with a few drinks, terrific conversation, and oh, some great college basketball. As a reminder you are invited Thursday, March 16th, 2023, 12:00 pm to 4:00 pm at Killarney Rose, 127 Pearl Street New York, NY 10005 (Directions). We hope you can make it!
Now, another tradition we have is the PMT "Madness" bracket where we invite you to give your best NCAA predictions! Who knows, you may even take 1st place!
The deadline to enter is midnight, March 15, 2023! 
Last Year's Winners:
1st PLACE – Brett M. – 74points
2nd PLACE – Melissa W. – 60 points
2nd PLACE – Dawn – 60 points
3rd PLACE – Kevin C. – 59 points