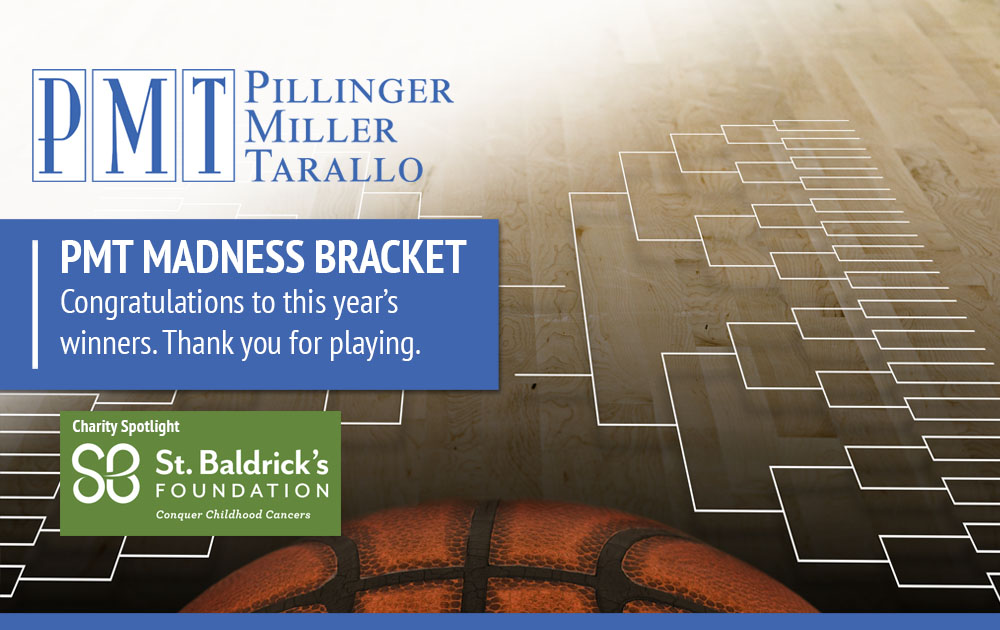 PMT "Madness" Bracket Top Three Winners! 
This year's charity spotlight is on the St. Baldrick's Foundation. Please help this worthy organization "Conquer Childhood Cancers". Click HERE to donate.
For PMT, the NCAA Tournament has always been a special time when we celebrate the start of spring after the long winter. As many of you know, every year, for over 20 years, PMT hosts its annual PMT "Madness" luncheon inviting one and all to celebrate together with a few drinks, terrific conversation, and oh, some great college basketball.
We would like to thank all of the participants this year and announce…
This Year's Winners:
1st PLACE – JPS – 63 points
2nd PLACE – Thomas O. – 60 points
3rd PLACE – Cheryl S. – 58 points