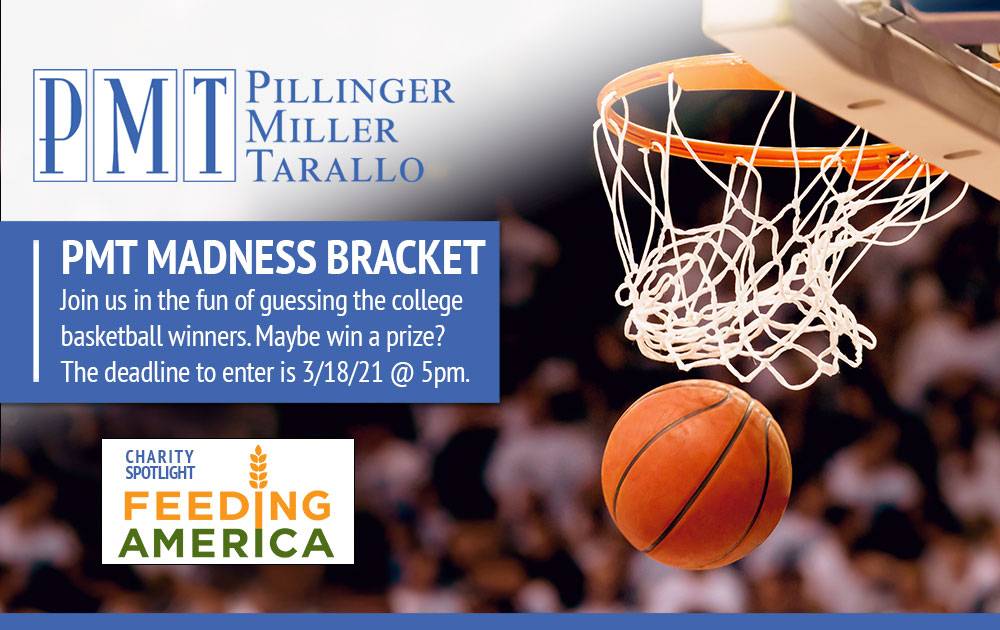 PMT Madness Bracket Top Ten Standings (Final)
(Updated 04/07/21)
This year's charity spotlight is on Feeding America. Please help this worthy organization feeding people nationwide. Click here to donate.
Thank you for entering the PMT Madness Bracket. Below are the names, positions and percentage of correct wins made by each person so far in the top seven.
Jim M. – 60%
Thrill – 58%
Brian E. – 58%
Debra C. – 58%
Cassandra M. – 58%
Jeff – 58%
Tara – 58%
Standings are updated daily throughout the work week.
If you are wondering about your bracket, search your email for "common ninja" and there you will see links to your bracket when you originally signed up.