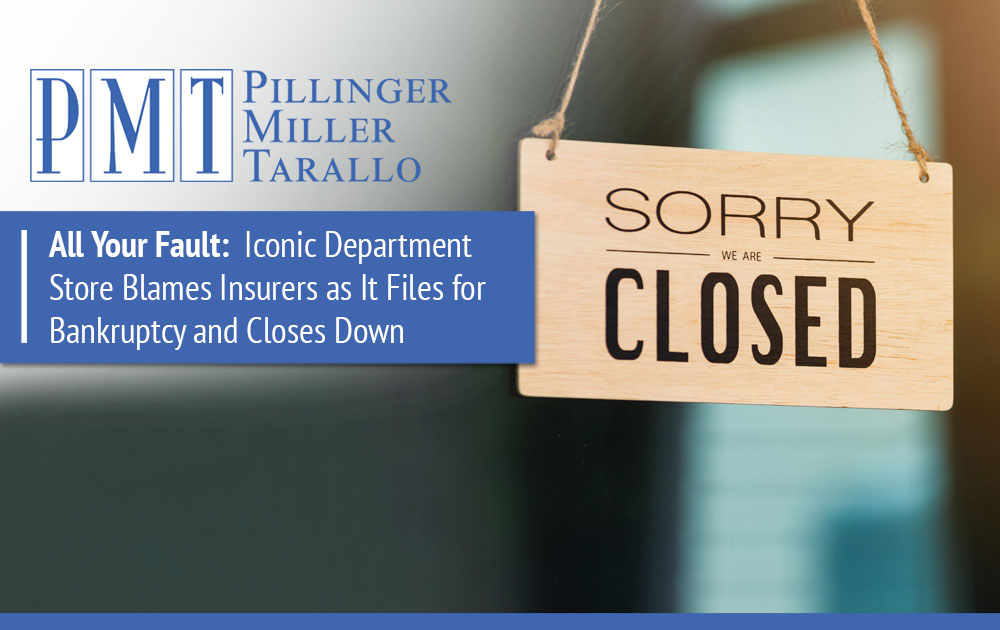 By Thomas M. Bona.
The pandemic has not been kind to retailers as we all know. Because of the dearth of shoppers, numerous well-known retailers such as Lord & Taylors, Neiman Marcus, Pier 1, and Brooks Brothers, among others have encountered financial difficulties which has caused them to file for bankruptcy. Now another iconic department store has filed for bankruptcy, but it is offering a novel excuse and is blaming its insurers. Century 21 Stores, an iconic New York off price department store chain with 13 stores in New York, New Jersey, Pennsylvania, and Florida has filed for bankruptcy and plans to shut down.
According to the retailer, the company had no viable alternative to shutting down after its insurance carriers failed to pay approximately $175 million that Century 21 claims it is owed under business interruption policies. The company claimed that if it had received any meaningful portion of the insurance proceeds, they would have been able to save thousands of jobs and weather the storm, notwithstanding the retailer's difficulties due to COVID-19. Century 21 has sued several of its insurance carriers over their failure to pay and the company plans to move that suit into bankruptcy court to achieve a speedy resolution.
Insurance companies have taken the position that business losses due to the pandemic are not covered under their business interruption coverage. While business interruption lawsuits may not be fully adjudicated for some period of time, the unfortunate and lasting damage to the economy has already occurred.
---
Should you have any questions, please call our office at (914) 703-6300 or contact:
Marc H. Pillinger, Executive Partner
mpillinger@pmtlawfirm.com
Jeffrey T. Miller, Executive Partner
jmiller@pmtlawfirm.com
Thomas M. Bona, Partner
tbona@pmtlawfirm.com