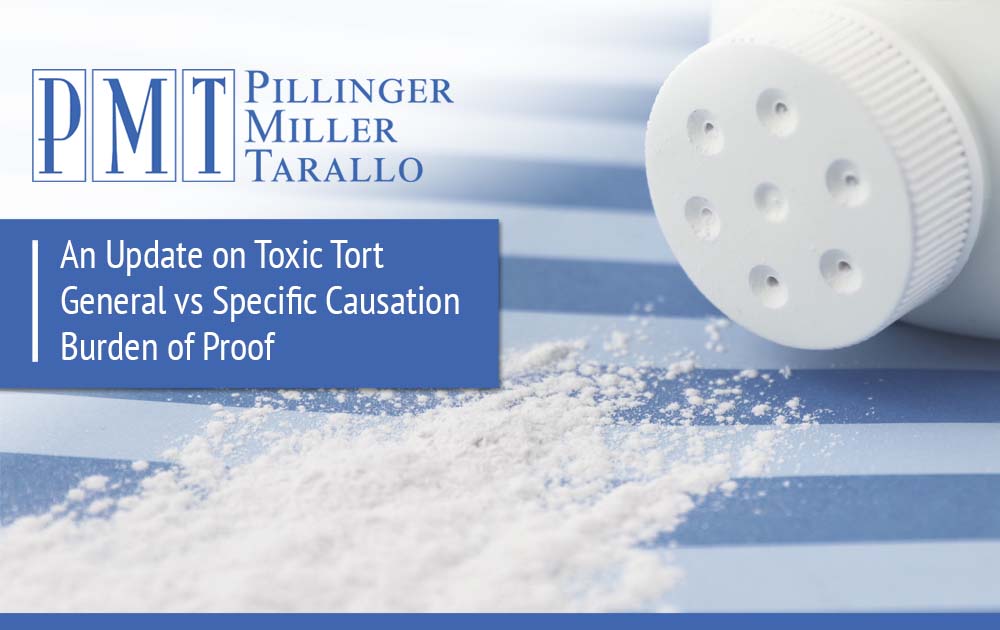 By Marc H. Pillinger.
Following up on our previous newsletter, the Appellate Division, 1st Dept., has given further guidance on what a plaintiff has to prove at trial to establish sufficient exposure to asbestos.
In 2020, Donna Olson was awarded $150 million in punitive damages in the Supreme Court, New York County, when the jury determined her decades-long use of talcum powder produced by Johnson & Johnson caused her mesothelioma. Johnson & Johnson appealed claiming the verdict rendered at trial was contrary to the weight of the evidence. On July 19th, 2022, the Supreme Court, Appellate Division, First Department, unanimously reversed that judgment.
The Court found Olson failed to "establish sufficient exposure to a substance to cause the claimed adverse health effect," as required in Nemeth v. Brenntag N. Am., 2022 NY Slip Op 02769 (2022). In Nemeth, the New York Court of Appeals reaffirmed the requirements outlined in Parker v. Mobil Oil Corp., 7 N.Y.3d 434 (2006) that although precise quantification of exposure is not always required, because of the difficulties or impossibilities of collection, the plaintiff must still show sufficient exposure to the toxin in question through accepted methodologies. Further, a plaintiff must present expert testimony providing a "scientific expression of the level of exposure to toxins in [the] defendant's product that was sufficient to have caused the disease." Matter of New York City Asbestos Litig., 148 AD3d. 233,235 (1st Dept 2017). The courts have repeatedly rejected words such as "frequent," "excessive," "low-level, "significant exposure", and "higher" to set forth the scientific expression of exposure to a toxin that would cause the disease in question: Nemeth, 2022 NY Slip Op 02769 at 1.
At trial, Olson's expert testified that her mesothelioma could have resulted from "a significant exposure above normal background levels." As a matter of law, however, and using Nemeth and Parker as precedent, the Appellate Court found the expert's testimony insufficient as the scientific expression of the minimum lifetime exposure to asbestos would have been sufficient to cause mesothelioma was not set forth. The Court said the expert's testimony "merely links a toxin to a disease" or "work(s) backward from reported symptoms to divine an otherwise unknown concentration of a toxin," both of which are unable to establish "sufficient exposure to a substance to cause the claimed adverse health effect." Id.
Three lung cancer asbestos cases were reversed the same day, all for lack of sufficient, specific causation. The Appellate Division, 1st Dept., seems to be sending a clear message to Judges and attorneys that post-Nemeth specific causation is not easy to prove, and these cases will have difficulty surviving the defendant's summary judgment motions.
---
Should you have any questions, please call our office at (914) 703-6300 or contact:
Marc H. Pillinger, Executive Partner
mpillinger@pmtlawfirm.com
Jeffrey T. Miller, Executive Partner
jmiller@pmtlawfirm.com
Thomas M. Bona, Partner
tbona@pmtlawfirm.com