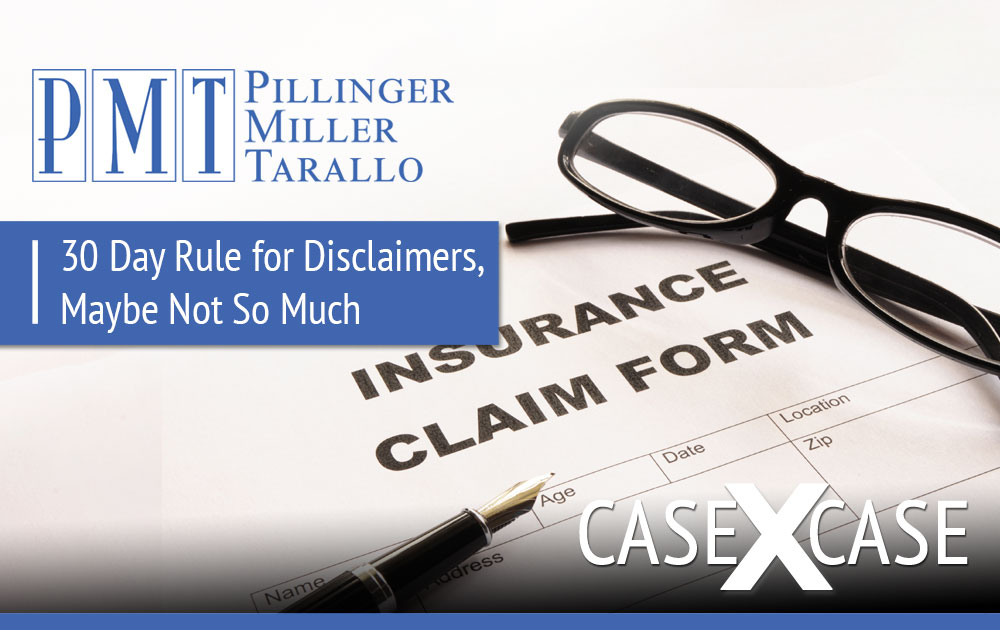 By Marc H. Pillinger.
We have always advised our carriers to disclaim coverage "as soon as practicable" and not rely on Reservation of Rights letters when dealing with insurance coverage matters (these do not protect your right to a disclaimer of liability or denial of coverage).
Typically, New York Courts permit up to thirty days for an insurer to disclaim after receiving a Notice of Claim. (The carrier may be able to get more time if it needs time to investigate the claim. That said, if you get in an asbestos lawsuit and have no coverage under your policy for asbestos, do not rely upon getting more time.)
On March 16, 2021, in the case of Add Plumbing Inc. v. Burlington Insurance Company, 192 A.D.3d 496, 140 N.Y.S.3d 408 (1st Dept. 2021), the Appellate Division held that a disclaimer of coverage issued just eight days after the insurer received a demand for coverage was void. The First Department found that Burlington had prior notice of the accident and of the facts surrounding same, which provided a basis to disclaim, even without an expressed demand by the insured for coverage. The Court pointed out that "the purpose of Insurance Law 3420 is to protect the insured, injured party, or any other claimant with interest in the outcome, from prejudice based on a delayed denial of coverage. Timeliness of an insurer's disclaimer is measured from the point in time when the insurer first learns of the grounds for disclaimer of liability or denial of coverage."
The Court went on to find that the defendant's disclaimer, dated December 24, 2014, was untimely as a matter of law even though it only received the plaintiff's claim on December 16, 2014, since it was on notice of the underlying accident several months before it disclaimed coverage. The Court concluded that Burlington was sufficiently aware of the facts that would support a disclaimer, but waited almost two months before rejecting coverage.
We are not suggesting that we are now living under a new "8-day rule." We recommend that timeliness is paramount, and the Courts are not likely to help a carrier out. The carrier must disclaim from the earliest available date upon which it had notice of the facts which formed the basis for the disclaimer rather than the date of official demand for coverage.
Of course, this decision only applies when the insurer relies upon an applicable policy provision or endorsement. It does not create coverage where coverage does not exist.
Please feel free to contact us should you wish to discuss this case further.
---
Should you have any questions, please call our office at (914) 703-6300 or contact:
Marc H. Pillinger, Executive Partner
mpillinger@pmtlawfirm.com
Jeffrey T. Miller, Executive Partner
jmiller@pmtlawfirm.com