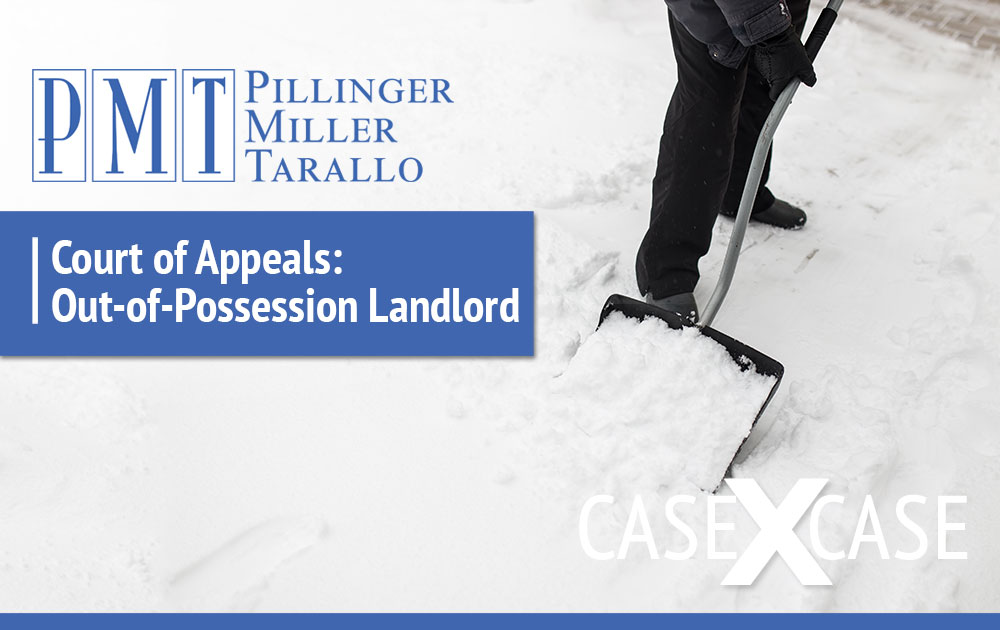 By Wendy Eson and Marc H. Pillinger.
In a recent decision, He v. Troon Mgmt., Inc., 2019 WL 5429374 (N.Y. Oct. 24, 2019), the Court of Appeals [reversed the First Department and] held that an out-of-possession landlord is liable for a violation of NYC Administrative Code Section 7-210 – failure to maintain the sidewalk and keep it clear of snow and ice.
The Court found that "while an owner can shift the work of maintaining the sidewalk to another, the owner cannot shift the duty, nor exposure and liability for injuries caused by negligent maintenance imposed under section 7-210".
The Court noted that the landlord can still seek indemnification from its tenant, if the tenant has agreed to maintain the property in the landlord's absence. This case emphasizes the importance of having a lease with contractual indemnification language and insurance requirements between the Landlord and Tenant.  In addition, the Landlord must make sure that the tenant has appropriate insurance in place, because we are now dealing with a non-delegable duty for a Landowner under Section 7-210.
Should you have any questions, please call our office at (914) 703-6300 or contact:
Marc H. Pillinger, Executive Partner
mpillinger@pmtlawfirm.com
Jeffrey T. Miller, Executive Partner
jmiller@pmtlawfirm.com
Thomas M. Bona, Partner
tbona@pmtlawfirm.com