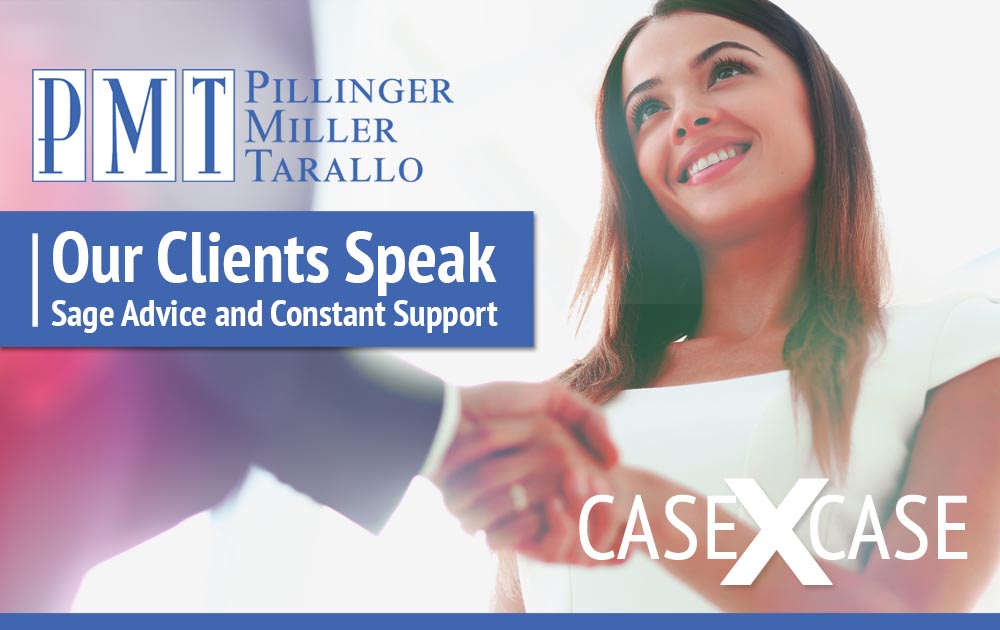 By Thomas M. Bona & John J. Tambascia.
Sage Advice and Constant Support
We who are in this business of defending our clients when they have an accident can become somewhat immune to the reality that when there is an accident and the client is sued, this will be a very stressful, strange and likely long experience.  Here at Pillinger Miller Tarallo, LLP ("PMT"), our experienced lawyers never forget that our clients are just like us and our families who sometimes get thrust into unfortunate situations.  It is always in our uppermost mind to treat our clients with respect, dignity, care, and compassion.
A recent case in which we were involved, where we achieved a very good result in a horrific accident, demonstrates how our clients come to rely upon us for sage advice and constant support.  The accident happened in March 2015 when our client was parking their vehicle and crashed through an AT&T store.  The client's vehicle came to stop well within the confines of the store and in the process, three patrons inside the store were injured, one fatally.  The entire incident was captured on video from multiple angles.
The first patron, plaintiff #1, was a woman in her 50's who was behind the display, knocked over and dragged.  It wasn't until the client's vehicle came to a complete stop, that anyone even noticed that she was under the vehicle.  Some 16 patrons and bystanders picked up the vehicle and pulled her from under the vehicle.  She was writhing in pain, and unfortunately, succumbed to her injuries at the ER later that day.
The second patron, plaintiff #2,  a woman in her 50's and employee #1, plaintiff #3, a woman in her 30's, were behind the display table that was eventually struck by the client's vehicle.  Even though they attempted to move out of the way, they sustained various orthopedic, neurologic and psychological injuries including PTSD.  Both were taken to the ER and underwent 2 to 4 years of medical treatment.  The entire accident and post-accident condition of the plaintiffs was captured by the store's video surveillance from various angles.  Although we determined that there was a potential product liability defense with the client's vehicle, this vehicle was destroyed, along with approximately 20 others, during a fire at the Nassau County impound garage.  Eventually, we were able to resolve the case for a combined total of $837,500, which was well below the $1.3 million policy of our insured.
After the case was settled, a grateful client wrote to the PMT attorney who had defended him:  "It was a great relief to me and my family that the last piece of this case has been settled.  We know that it was a complicated case with many twists and turns.  The fact that the entire case settled well below our policy limits is in no small way due to your diligence and expertise.  We are very appreciative of all your efforts on our behalf every step of the way.  Thank you for your sage advice, your interesting stories, and your constant support.  We are fortunate to have you in our corner during the last 4 years and we wish you nothing but the best".  Although it was a horrific accident, we were able to give our client some measure of solace in the way we compassionately handled the matter.  This is what we always do here at PMT – sage advice and constant support.
Should you have any questions, please call our office at (914) 703-6300 or contact:
Jeffrey T. Miller, Executive Partner
jmiller@pmtlawfirm.com
Thome M. Bona, Partner
tbona@pmtlawfirm.com