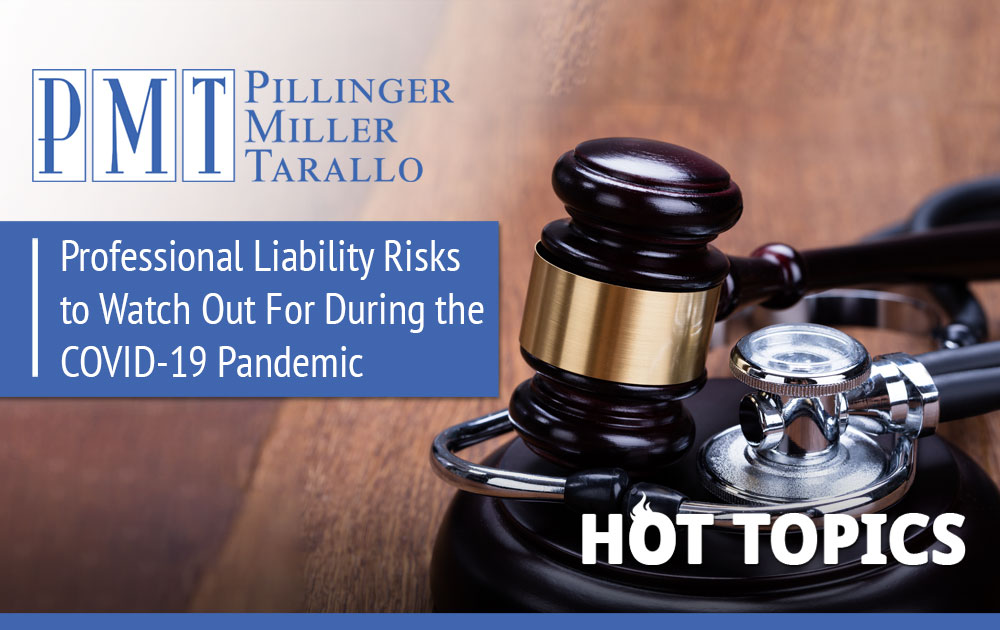 By Peter M. Dunne.
The coronavirus pandemic has drastically altered what society once understood as "normal life," especially within the realm of professional liability. Professional liability claims are brought by individuals who suffered from the negligent actions of a professional. The coronavirus's presence has taken its toll on the medical profession, causing an increase in medical malpractice claims worldwide.
Medical malpractice occurs when a physician deviates from the recognized standard of care and acts unreasonably when caring for a patient. When determining if medical malpractice liability occurred, the court will analyze if the physician performed the same as a reasonable, prudent doctor would under similar circumstances. As knowledge of the virus is evolving each day, health care professionals are at an increased risk of finding themselves liable for acting unreasonably towards those infected with COVID-19.
There are critical strategies for health care professionals to be aware of that can limit their risk of being sued for medical malpractice. Some states have adopted an immunity provision, meaning they will not sue physicians for "simple negligence" concerning coronavirus claims. Although providers will be held liable for gross negligence or reckless misconduct, health care professionals will be protected if they make a reasonable mistake. The coronavirus is filled with the unknown, and therefore, it is unlikely for a medical malpractice claim to prevail against a physician for acting in good faith. Other state laws offer protection for physicians forced to work outside of one's scope of practice. During this time, doctors are being sent to different hospitals, clinics, and organizations to assist wherever they are needed. Protection is awarded to such health care professionals who offered assistance in a field one does not specialize in during this state of urgency created by the pandemic.
Further, patients can bring a lawsuit against their provider for failing to disclose known alternatives and consequences concerning treatment. As the coronavirus raises a question about what is required for physicians to disclose, it is encouraged that health care professionals communicate with their attorneys to draft a specific COVID-related disclosure agreement. This paperwork will prove that the risks were revealed to the patient and ensure that physicians communicate efficiently. Taking this proactive step can help health care professionals protect themselves from a future lawsuit.
In conclusion, courts will ask a specific question about medical malpractice claims: did the physician act reasonably under the circumstances? The coronavirus pandemic has presented issues that society cannot yet solve. During this unknown time, it is crucial for health care providers to document their visits with patients, ensure that their medical professional liability insurance is up-to-date, and always be transparent with patients when providing care.
---
Should you have any questions, please call our office at (914) 703-6300 or contact:
Jeffrey T. Miller, Executive Partner
jmiller@pmtlawfirm.com
Thomas M. Bona, Partner
tbona@pmtlawfirm.com