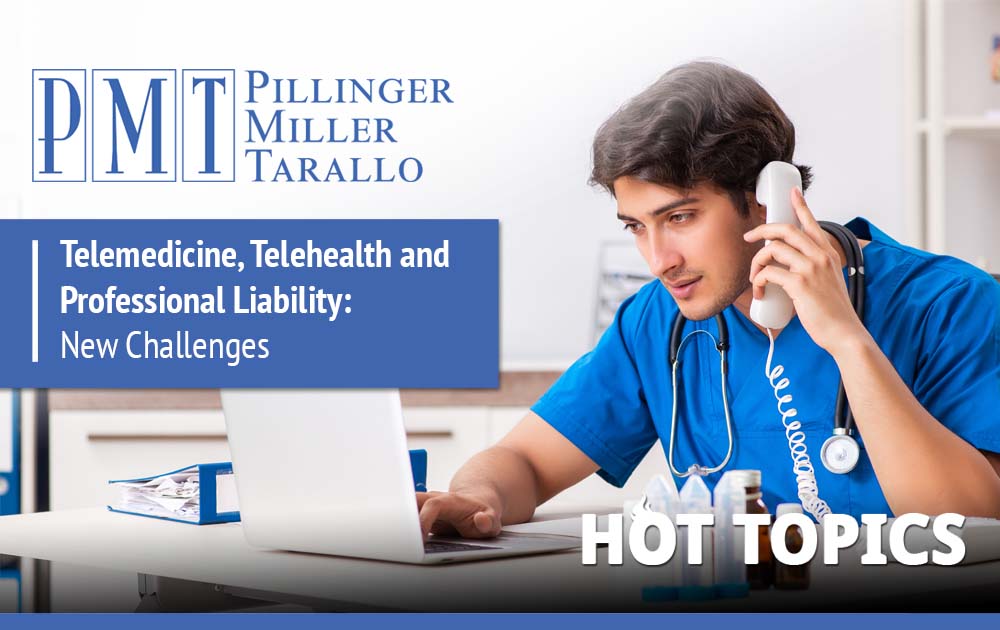 By Ernest J. Bernabei III.
Telemedicine and telehealth have surged since the COVID-19 pandemic. Telehealth is healthcare that is provided virtually and without physical contact with a healthcare provider. A patient explains their complaints virtually, often by video conferencing, and the healthcare provider will give a recommendation or diagnosis.
When a telemedicine visit occurs, a provider may see the patient via video conference and instruct them to use the camera to display the issue on the patient's body. Here, problems arise when the patient feels they haven't been examined sufficiently or correctly because the doctor was not in the room. During the pandemic, the Department of Health and Human Services temporarily relaxed regulations under the Health Insurance Portability and Accountability Act, which allowed physicians to communicate via video conference through Zoom, Skype, and Facebook Messenger. Examining patients via Telehealth platforms hindered doctors from physically examining patients, leading to misdiagnoses and improper prescription of the patient's medication.
In a typical medical malpractice case, the standard of care is what a reasonable physician would have done – i.e., a person with the same technical background, training, and expertise as the defendant. In the case of White v. Harris, a psychiatrist met with a patient over video chat for a 90-minute session. When the patient died by suicide, the patient's parents sued the psychiatrist for medical malpractice. The Vermont Supreme Court found that the 90-minute session established a patient-doctor relationship, and the defendant's doctor assumed a duty to act in a manner consistent with the applicable standard of care to not harm the decedent through the consultation services provided.
There is very little present case law in this emerging area, so we often deal with cases of first impression outcomes that will be difficult to predict. In terms of strategy and case development, the defense will have to develop expert reports and testimony that cover the overall standard of care for a medical provider and the standard of care applicable to virtual medicine. The task will be to find experts with this dual experience, so there will undoubtedly be a more limited field from which to choose. PMT prefers to use experts that have both academic/professional credentials and experience. Since this is a newer field, the pool of experts will be more limited. For the foreseeable future, providers should become familiar with their state laws surrounding telemedicine. Some states have specific requirements regarding patient medical history, written documentation, follow-up care, and emergency provisions.
At PMT, we have the experience and attorneys to assist with telemedicine and tele-healthcare. Let us show you.
---
Should you have any questions, please call our office at (914) 703-6300 or contact:
Jeffrey T. Miller, Executive Partner
jmiller@pmtlawfirm.com
Thomas M. Bona, Partner
tbona@pmtlawfirm.com