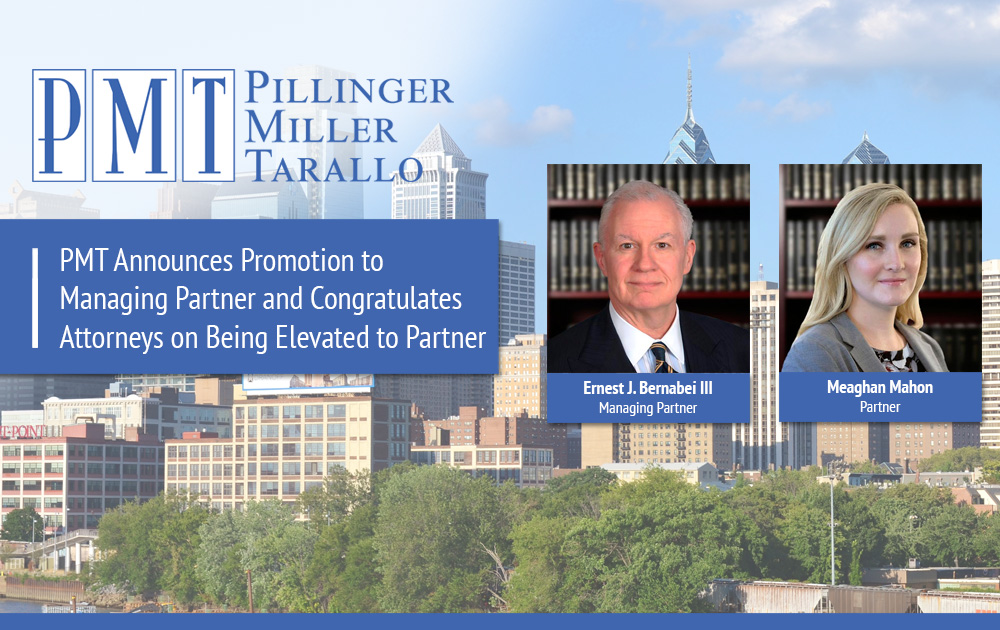 We are pleased to announce attorney Ernest J. Bernabei III has been promoted to Managing Partner of the Philadelphia office. Also, we congratulate Meaghan Mahon, who has been elevated to the position of Partner in our Philadelphia office as well. Each attorney is a talented advocate for the firm's clients and has achieved their current position with persistent and successful work. Congratulations!
Ernest J. Bernabei III
Ernest has been a practicing trial attorney for over 35 years. He has tried well over 200 cases  to jury verdict in numerous state and federal courts in the areas of mass tort, construction,  professional malpractice, general liability, and products liability. He has represented lawyers, physicians, architects, engineers, accountants, real estate, insurance professionals, health care organizations, carriers and self-insured corporations in courtrooms, mediations, as well as in an advisory role.
Meaghan Mahon
Meaghan is a determined litigator, who dedicates herself to her clients. She handles a number of professional liability claims throughout Pennsylvania and New Jersey and is actively involved in all aspects of litigation from initiation to resolution. Prior to joining Pillinger, Miller, Tarallo Meaghan worked as an Assistant Public Defender in Berks County, P.A. While there she represented clients in a variety of criminal matters including but not limited to: robberies, burglaries, theft cases, child abuse, assaults, drug possession and deliveries, and DUI's.
---
Should you have any questions, please call our office at (914) 703-6300 or contact:
Marc H. Pillinger, Executive Partner
mpillinger@pmtlawfirm.com
Jeffrey T. Miller, Executive Partner
jmiller@pmtlawfirm.com