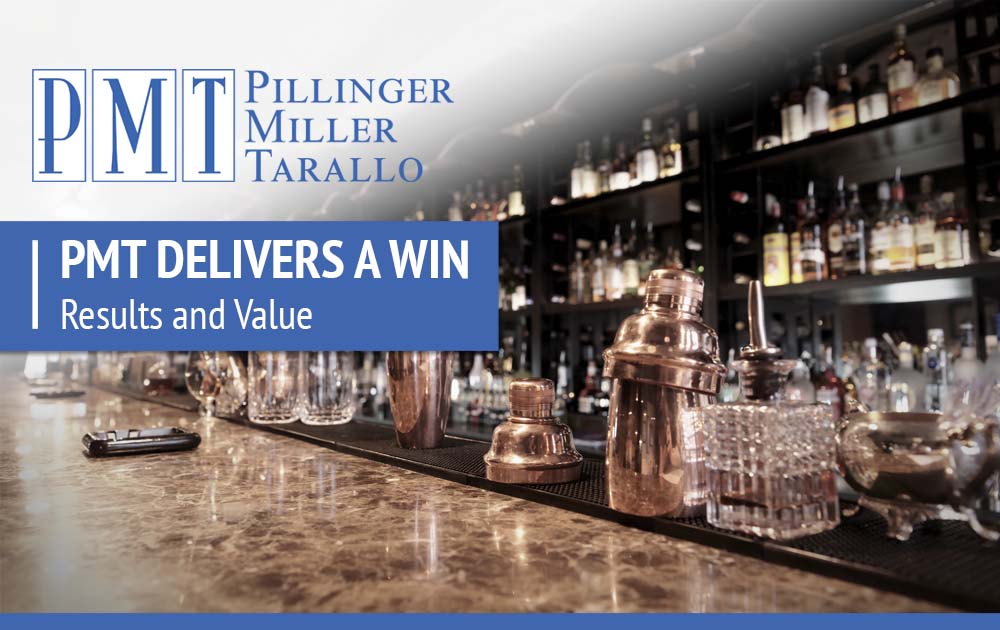 By  Thomas M. Bona.
Court: New York County Supreme Court
Judge: Judge Shlomo Hagler
Caption: Xhevahire Hasani and Mohammed Didat v. Lounge "Dear Irving" 55 Irving PL, New York, NY and Zohair Benchacroun
Case Type: Dram Shop Liability/Negligence/Assault & Battery
Index No.: 100085/2021
Decision Date: August 30, 2021
At PMT, one of the benefits we pride ourselves on consistently delivering to our clients is swift, cost-efficient resolution of cases. We always look for the right tool for the job, giving our clients value for their defense dollar. When we receive a case, we immediately give it a CAT scan view to look for the fastest way to get the matter dismissed for our client. A recent example by partner shows how we accomplish this. Our client was a popular bar and restaurant near Union Square in Manhattan and plaintiffs alleged that an employee pushed them, causing severe injuries. We immediately moved to dismiss the case before the plaintiff had even requested a court conference to set a discovery schedule. Plaintiff started the action almost three years after the alleged assault. We argued that because the allegations were that our employee had assaulted plaintiffs, the case should have been commenced within the one-year statute of limitations for assault and not the three-year statute of limitations for negligence as the plaintiff had done.
The Court agreed. Justice Shlomo Hagler found that the facts as plead show that the action by the plaintiffs was for assault, and as such, the case should have been commenced within one year of the occurrence. The Court dismissed the complaint against our client.
PMT's aggressive defense achieved an early resolution with tangible value by saving defense costs for our clients. Let us show you how we can do that for you.
---
Should you have any questions, please call our office at (914) 703-6300 or contact:
Jeffrey T. Miller, Executive Partner
jmiller@pmtlawfirm.com
Thomas M. Bona, Partner
tbona@pmtlawfirm.com