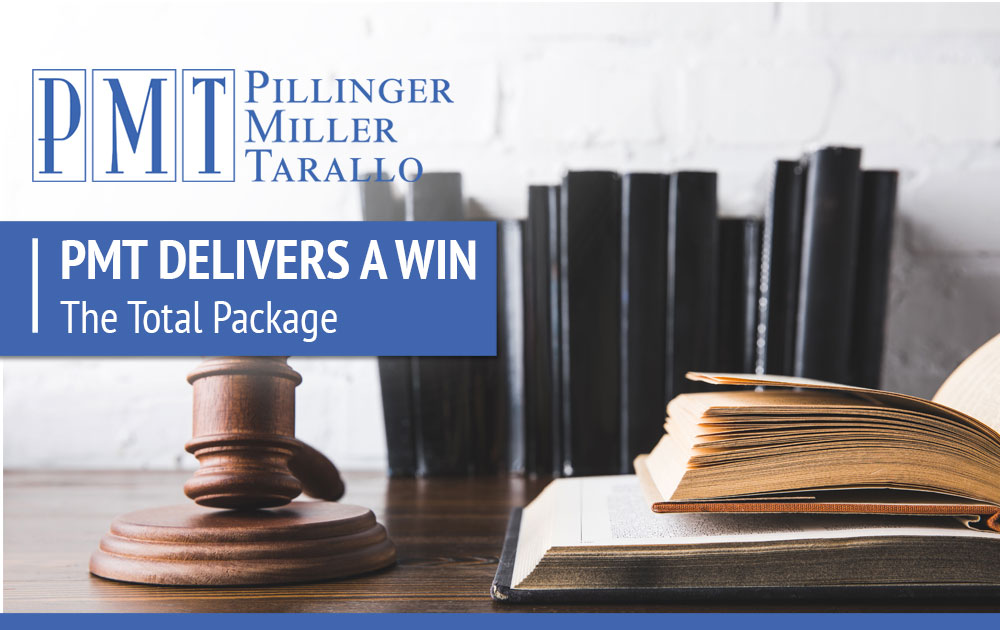 By Thomas M. Bona.
Court: Pennsylvania Workers. Compensation Office of Adjudication
Judge: The Honorable Sarah Makin
Case Type: Termination Petition in Upper Darby, Delaware County, Philadelphia, Pa.
Caption: Beth Volio v. Pennsylvania Hospital of the Univ. of Pa. Health System
Index No.: DSP-7948521-2
Decision Date: January 25, 2021
Decision: Workers Compensation Judge Grants Employer's Termination Petition
PMT gives you the advantage in litigation because we look at each matter in a comprehensive, global fashion. We work with our insurance carriers to develop a litigation strategy that will be the most efficient and cost-effective. Then we set out to aggressively execute our plan. A recent victory in a workers' compensation matter shows how we do this to your advantage.
In Volio v. Pennsylvania hospital of the University of Pennsylvania health system, PMT represented the employer. The claimant claimed that she was unable to work due to a work-related injury. By being aggressive, PMT was able to limit the description of the injury to CMC joint arthritis. We then filed a petition to terminate the employee's entitlement to future wage loss and medical benefits. She used an independent medical examiner's opinion that the claimant had made a full recovery and critically used surveillance evidence showing the employee's physical abilities as she worked one day per week as a bartender. The surveillance was instrumental because it showed the employee moving her right hand and upper extremity fluidly with no functional or physical impairment. PMT obtained a critical concession from the employee's treating physician that the employee's work-related injury had resolved since surgery removed the CMC joint. The worker's compensation judge agreed with PMT's position and terminated the employee's entitlement to future wage loss and medical benefits for this injury.
PMT's comprehensive strategy and aggressive execution was the difference in this litigation. Let us show you how PMT can give you the total package.
---
Should you have any questions, please call our office at (914) 703-6300 or contact:
Jeffrey T. Miller, Executive Partner
jmiller@pmtlawfirm.com
Thomas M. Bona, Partner
tbona@pmtlawfirm.com