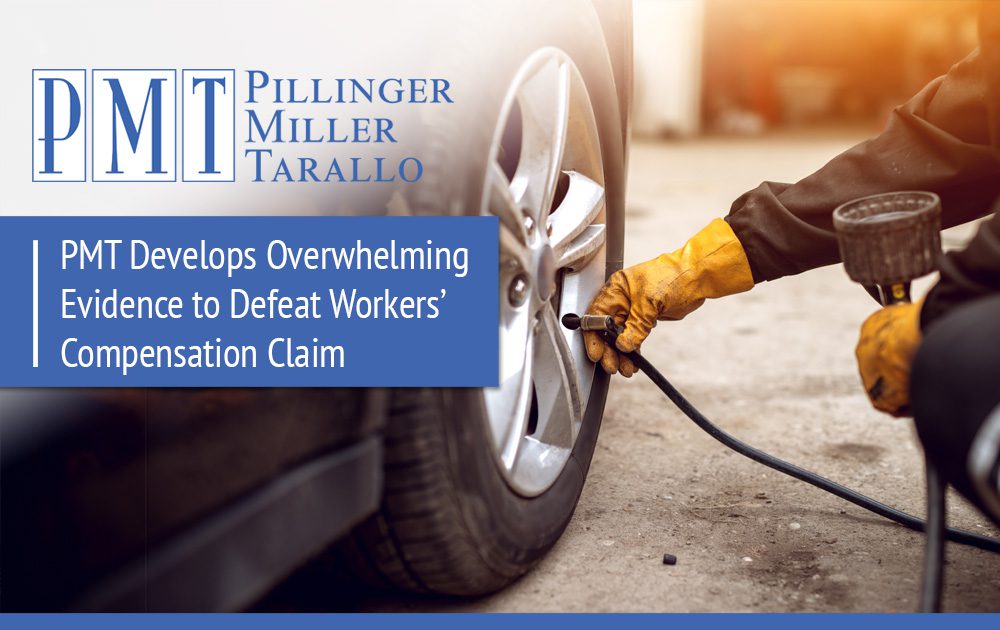 By Thomas M. Bona and Anthony M. Napoli.
In litigation, not all venues and forums are level playing fields. The Workers' Compensation Law has a remedial purpose and is not fault based. The statutory scheme reflects a legislative desire to help injured workers. Workers' Compensation tribunals, chaired by administrative judges, can be notoriously employee oriented. When an administrative law judge finds in a respondent's favor on a difficult issue, that is no small accomplishment. Our partner, Anthony M. Napoli, did just that recently.
One of the threshold issues in any Workers' Compensation claim is whether the person filing for benefits was an employee. Most times, employment status is not an issue. When employment status is litigated, however, claimants are often independent contractors. A decision about whether a claimant was an employee will have significant financial consequences. When the Administrative Law Judge determines that the claimant was an employee, the adjudicated employer is responsible for medical bills and lost wages due to the injury. In addition, there will be penalties, if the adjudicated employer did not maintain Workers' Compensation insurance. This sometime happens with sole proprietorships. When an employee can return to work, the adjudicated employer can be held responsible for any reduction in earnings.
In Curcie v. Michael Lawson d/b/a Reliable Auto & Speed (State of New York, WCB Case #G221 3824), Claimant Jerry Curcie alleged being injured during his employment by PMT client Michael Lawson d/b/a Reliable Auto & Speed, an auto repair shop. Claimant allegedly used the shop's tire machine to inflate a 16″ tire on a 17″ rim. When the tire exploded, Claimant sustained a comminuted fracture of the left thumb, a hand laceration, and a mid-shaft fracture of the left radius. He required open reduction and internal fixation of the left radial shaft and volar compartment fasciotomy of the left forearm. Claimant applied for Workers' Compensation medical and wage benefits. In addition, the Workers' Compensation Board sought penalties from Michael Lawson d/b/a Reliable Auto & Speed for failing to have Workers' Compensation insurance.
Claimant testified at trial, along with his cousin, whom he produced as a witness to his employment status. PMT's client testified that Claimant was self-employed in the auto repair business and he worked out his home's driveway. PMT's client testified about specific examples of allowing Claimant to use shop facilities. These included: (i) working in one of the bays to install a motor in his wife's car (during the winter when Claimant could not work in his driveway); and (ii) using the shop's scanner to clear codes on Claimant's truck. PMT's client testimony also included that the tire that exploded was from Claimant's truck.
Our client's father-in-law's testimony corroborated the client's contentions. The father-in-law testified our client allowed people to use shop equipment on occasion and described the shop atmosphere as one where people hung around to "shoot the breeze." Our client's wife testified that she helped with the business paperwork and that the shop had no employees for which any salaries were issued, on or off the books.
In addition, PMT argued that the documents in the Workers' Compensation Board file contradicted the Claimant's testimony that he was an employee. Claimant and our client testified that the employment information on a business credit application was incorrect (albeit for different reasons). The hospital record specifically noted that Claimant was unemployed. The Claimant's tax returns memorialized a different occupation than what Claimant testified about and did not mention our client or his business as the Claimant's employer.
The WC Law Judge found the evidence PMT presented to be compelling. The WCLJ closed the case after determining that no credible evidence had been presented that Claimant was an employee of our client. In short, PMT undermined Claimant's credibility.
PMT delivers results for our clients. We investigate and marshal the evidence to defeat meritless claims. Let us show you how we can do that for you.