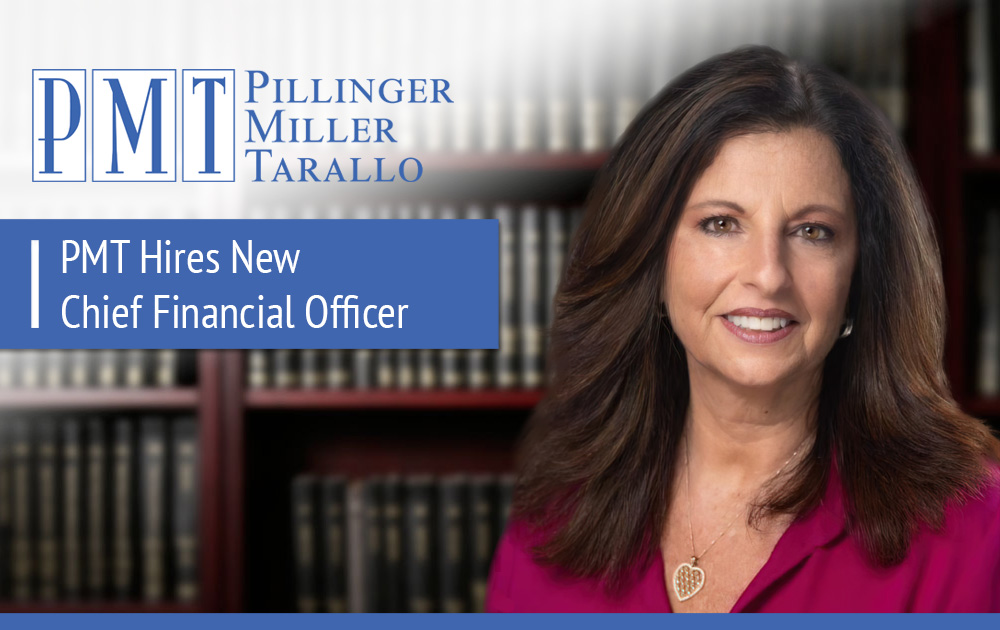 (New York-January 11, 2023): Pillinger Miller Tarallo, LLP, a preeminent insurance and civil ligation law firm, announced today that Laura Miller Fried, CPA, has joined the Firm as Chief Financial Officer. For thirty-five years, Laura has focused upon financial reporting and data analysis, operations management, systems development, strategic planning, and process implementation. She is a member of The Association of International Certified Professional Accountants, recognized as the world's most influential body of professional accountants, and the New York State Society of CPAs, an affinity organization founded in 1897.
Laura joins PMT after serving for several years as the Chief Financial Officer at a mid-size Long Island and Manhattan commercial law firm. Before that, she worked for private equity and public companies. Laura is well known, has established legal and accounting industry relationships, and is respected by significant public accounting firms.
"We are excited to have Laura join PMT" said Executive Partner Jeffrey D. Schulman. He added that "with our growth to nine offices in four states and future plans, having Laura oversee the business of PMT allows our senior attorneys to focus on what they do best, practice law." Executive Partner Nicholas Tarallo noted that Laura's technology and data-driven focus meshes perfectly with PMT's efficient litigation culture.
About Pillinger Miller Tarallo, LLP
For over twenty years, Pillinger Miller Tarallo, LLP has served the insurance industry by delivering results. The Firm provides preeminent legal services primarily in insurance and defense  litigation, arbitration, and mediation arising out of a wide array of industries (ranging from manufacturers of consumer products, construction and real estate development, and trucking and automobile fleets). The Firm's success reflects the skill, experience, and dedication of our attorneys based in six New York offices and in Connecticut, New Jersey, and Pennsylvania.
---
Should you have any questions, please call our office at (914) 703-6300 or contact:
Marc H. Pillinger, Executive Partner
mpillinger@pmtlawfirm.com
Jeffrey T. Miller, Executive Partner
jmiller@pmtlawfirm.com