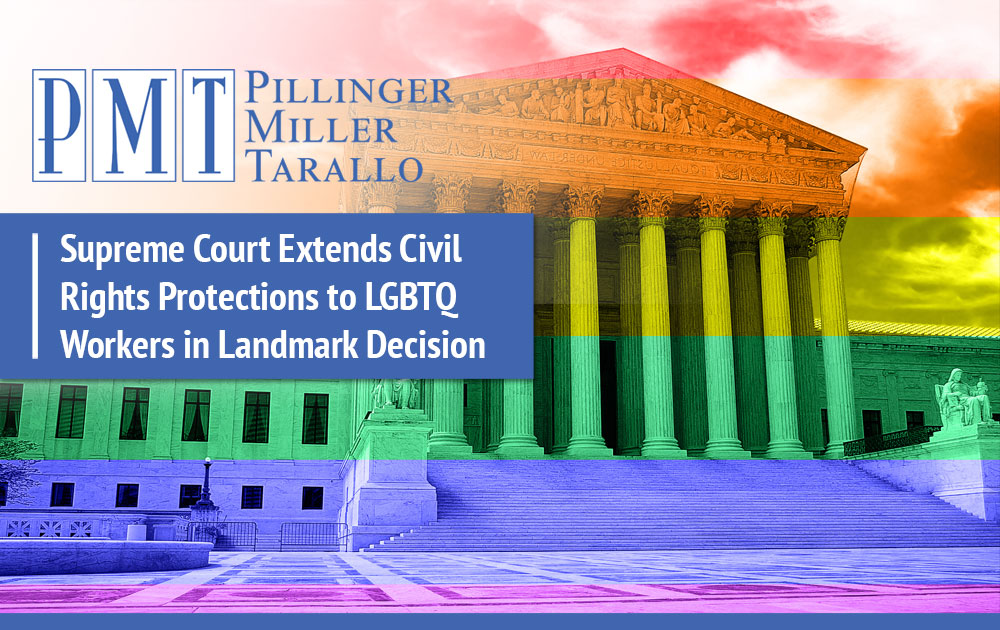 By Peter M. Dunne.
Title VII of the Civil Rights Act of 1964 ("Title VII") is one of the primary federal statutes prohibiting employment discrimination. Title VII prohibits employment discrimination on the basis of race, color, religion, sex, and other protected class characteristics. See, 42 U.S.C. § 2000e-2. Under Title VII, it is unlawful for an employer to "fail or refuse to hire or to discharge any individual, or otherwise to discriminate against any individual with respect to his [or her] compensation, terms, conditions, or privileges of employment, because of such individual's race, color, religion, sex, or national origin". See, 42 U.S.C. § 2000e-2(a)(1).
On June 15, 2020, the United States Supreme Court issued a landmark decision extending civil rights protections to LGBTQ individuals. As held by the Court:
In Title VII, Congress adopted broad language making it illegal for an employer to rely on an employee's sex when deciding to fire that employee. We do not hesitate to recognize today a necessary consequence of that legislative choice: An employer who fires an individual merely for being gay or transgender defies the law.
Bostock v. Clayton County, Georgia, — US — (2020). The majority's decision was written by Justice Neil M. Gorsuch, and addressed three (3) separate decisions from Eleventh, Second and Sixth Circuit Court of Appeals. Each decision involved the same question: does Title VII's prohibition of discrimination because of sex also prohibit discrimination against gay and transgender workers? On June 15, 2020, the Supreme Court answered that central question, and held that LGBTQ individuals are entitled to Title VII protections.
What does this mean for employers? Title VII prohibits a broad range of discriminatory conduct. What makes an employer's personnel action unlawful is the employer's intent. Following the Bostock decision, Title VII unequivocally prohibits employment discrimination, harassment, and retaliation on the basis sexual orientation and gender identity. Employers should review their policies, procedures, and manuals to make sure that they comply with the Supreme Court's recent interpretation of Title VII.
---
Should you have any questions, please call our office at (914) 703-6300 or contact:
Jeffrey T. Miller, Executive Partner
jmiller@pmtlawfirm.com
Peter M. Dunne, Partner
pdunne@pmtlawfirm.com