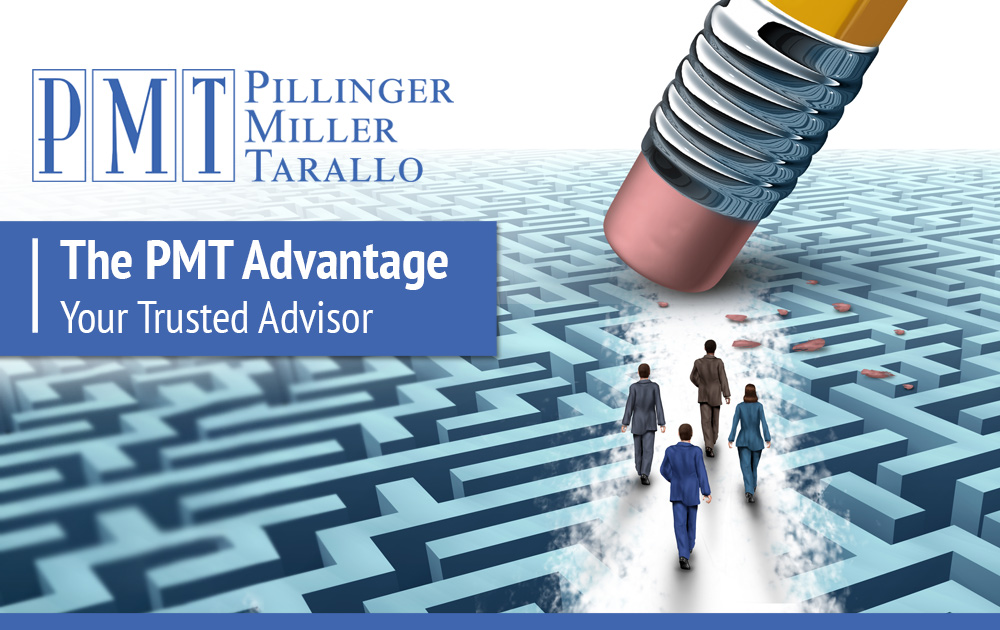 By Marc H. Pillinger, Jeffrey T. Miller and Nicholas Tarallo.
What makes PMT your trusted advisor? We put your interests first. We always look at what we do from your perspective and aim to find ways to benefit you and your business – this is the foundation of our relationship. Each time you send a case to PMT, we look for ways that will allow us to get your case resolved at the earliest point possible.
We build long-term relationships established on experience and trust. You have our total commitment to serve to your legal needs. Our research team is outstanding. We will not prepare a report, review medical records, or attend a deposition or conference if it does not fit our agreed-upon litigation strategy for the case. We work as a team and view our claims professionals as partners and friends, looking for the best resolution in the quickest time under the unique circumstances of each case. And just like a good friend, we will provide you with the hard truth as well.
Our PMT Numbers Roundtable assures you of the correct valuation of your case. You benefit from the PMT Numbers Roundtable where six partners with over 200 years of collective experience arrive at an acceptable range for verdict value and settlement value. This PMT gold standard is often sought after by insurance carriers who want a second opinion on cases. For you, the valuation from PMT removes the guesswork.
We educate our clients through webinars and accredited courses. PMT keeps you up-to-date with articles, case reviews, law changes. We strongly believe in diversity and offer several different languages for interacting with our clients. PMT will always provide you, our client, with swift, cost-effective resolution of cases.
Let us show you how PMT is your trusted advisor.
---
Should you have any questions, please call our office at (914) 703-6300 or contact:
Marc H. Pillinger, Executive Partner
mpillinger@pmtlawfirm.com
Jeffrey T. Miller, Executive Partner
jmiller@pmtlawfirm.com