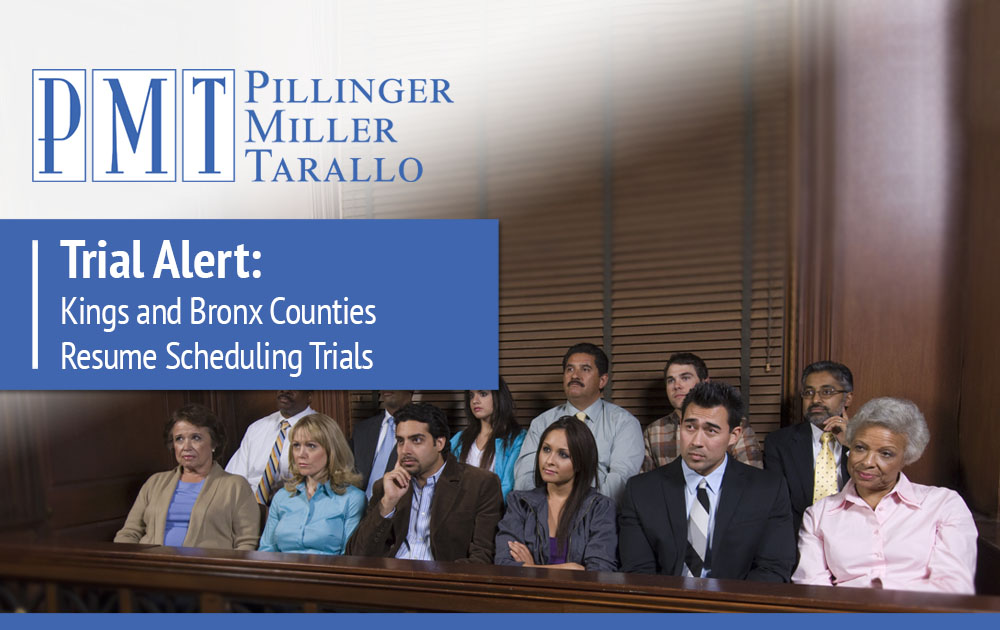 By Marc H. Pillinger.
Many adjusters ask when will trials fully resume with the reported decrease in Pandemic and Omicron statistics. Now we know!
In Kings County, pretrial conferences are being scheduled with a trial date about a month later. The trial dates are firm and cases will be sent out for jury selection on the trial date. Cases with older indexes numbers especially will be tried quickly. What will happen as summer approaches is still to unfold.
In Bronx County, the new Special Trial Part judge is accelerating trial dates previously set by the court at a conference. Parties may receive a court email that their case is on for jury selection with less than two weeks' notice. Motor vehicle cases have been identified for new trial dates under this program, but any case is subject to being advanced for trial, especially older cases.
PMT will keep you advised as new information becomes available.
---
Should you have any questions, please call our office at (914) 703-6300 or contact:
Marc H. Pillinger, Executive Partner
mpillinger@pmtlawfirm.com
Jeffrey T. Miller, Executive Partner
jmiller@pmtlawfirm.com