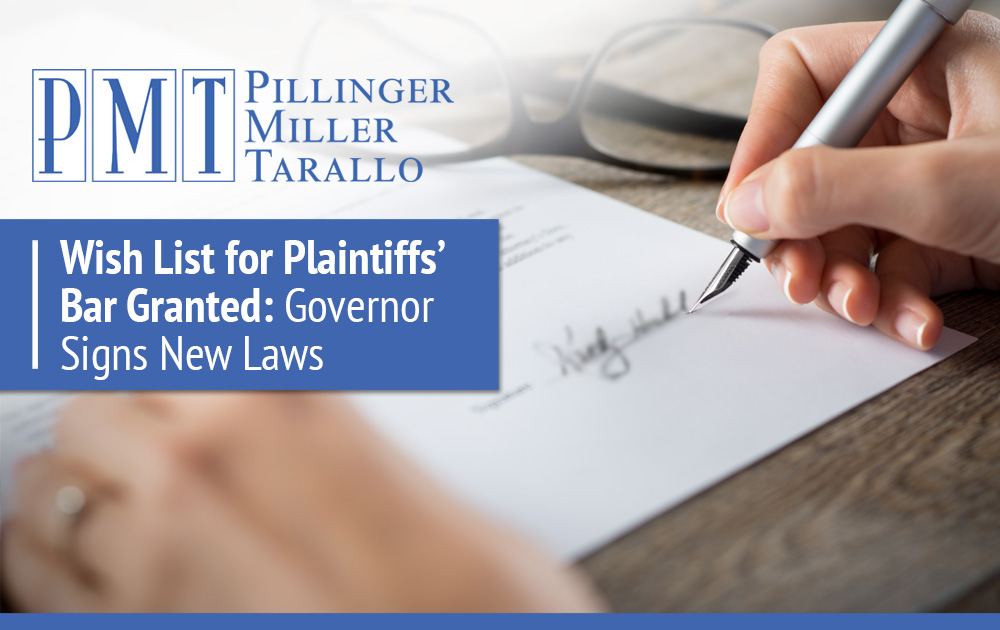 In keeping with recent legislative trends, a series of bills championed by the plaintiffs' bar has passed New York State Legislature and signed by Governor Hochul.
One bill would require the state's Division of Human Rights to establish a toll-free, confidential hotline for those who file complaints about workplace sexual harassment.
Another bill eliminates a prior exclusion that prevented personal staff for elected officials and the judiciary from protections under New York's Human Rights Law.
The final part of the legislation classifies releasing records to discredit workplace discrimination and harassment victims as an unlawful retaliatory action. It also allows victims to file a complaint with the Attorney General, who can proceed with the case to the New York State Supreme Court.
Further proposed legislation, not yet passed, would extend the Statute of Limitations to six years from the current three years for workplace harassment and would ban clauses in settlement agreements that prohibit the rehiring of a victim.
A bill titled "Let Survivors Speak Act" would prohibit settlements that require plaintiffs to pay liquidated damages for violating non-disclosure agreements. The proposed bill does not ban non-disclosure agreements but removes liquidated damages clauses that plaintiffs and their attorneys dislike. It is worth bearing in mind that plaintiffs' attorneys worked with the bills' sponsors to help draft them.
As in the last session, these bills have a good chance of becoming law. As your trusted advisor, PMT will keep you posted.
---
Should you have any questions, please call our office at (914) 703-6300 or contact:
Marc H. Pillinger, Executive Partner
mpillinger@pmtlawfirm.com
Jeffrey T. Miller, Executive Partner
jmiller@pmtlawfirm.com