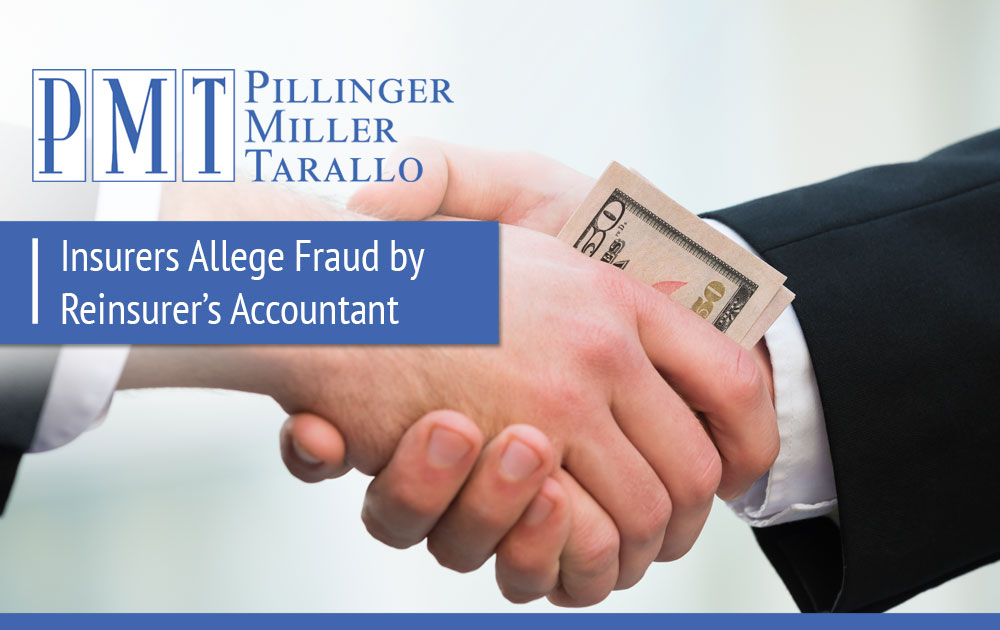 By Lawrence N. Rogak.
A suit against accounting firm KPMG alleged that the firm aided its clients in defrauding third parties, which had been partially dismissed, has been revived by the Appellate Division, First Department.
In Bankers Conseco Life Ins. Co. v. KPMG LLP, 2020 NY Slip Op 07128 (decided 01 December 2020), plaintiffs, two insurance companies, alleged that they were defrauded by Beechwood Re, Ltd [a Cayman Islands reinsurer] and Platinum Partners [a hedge fund] and that KPMG had actual knowledge of the fraud and substantially assisted Beechwood and Platinum in carrying out the fraud, in part by issuing a valuation letter which included assets that were in fact of little value.
Supreme Court had dismissed the claims for aiding and abetting fraud pursuant to a pre-answer Motion to Dismiss. But the Appellate Division reversed and reinstated those claims.
"The complaint adequately alleged an underlying fraud, actual knowledge of the fraud and, substantial assistance. The complaint adequately alleges that the defendant had actual knowledge of the fraudulent scheme of nonparties Beechwood Re, Ltd., the Platinum hedge fund, and the individuals associated within. The complaint adequately alleges substantial assistance by alleging that the defendant enabled the fraud to proceed by coming up with the demand note scheme [see below] and providing a letter about Beechwood Re's capitalization and that plaintiffs would not have entered into transactions with Beechwood Re if the defendant had not lent it credibility."
Supreme Court ruled that a valuation letter issued by KPMG did not amount to substantial assistance because it lacked "information sufficient for reliance by the defendant."
But, held by the Appellate Division, the question of what constitutes reasonable reliance is not generally to be resolved as a matter of law on a motion to dismiss. The Court distinguished this case from others where the accountant "was merely silent" and "there is no indication that Beechwood Re's capitalization was a matter of public record." Nor were there other "red flags" that the plaintiff could have noted.
Thus, the causes of action which had been dismissed were reinstated.
The Back Story
(source: the motion decision by Justice Peter Sherwood)
Plaintiffs Bankers Conseco Life Ins. and Washington National Ins. Co. was looking for a reinsurer to which to cede their long-term care liabilities. From 2003 to 2015, Platinum Partners, LP ("Platinum") reported average annual returns of 17% while promising its investors liquidity on sixty to ninety days notice. Beginning in 2012, Platinum used new investor money and borrowings to pay existing investors asking for a return of their money. By 2014, Platinum was relying almost exclusively on such accounts becoming, in essence, a Ponzi scheme. Beechwood employed KPMG to raise its credibility in the reinsurance market. Platinum and KPMG knew that plaintiffs would not want to do business with "hedge fund guys." An internal email from KPMG in August 2013 makes clear that KPMG knew its task was to prove that Beechwood was a substantive reinsurance company by using assets belonging to Platinum's owners while making sure plaintiffs would not know the source of the assets on which the valuation was based. As part of the scheme to make Beechwood appear to have substantial assets, KPMG devised a $100 million "Demand Note" asset back only by limited partnership interests, which were "basically worthless."
In December 2016, Platinum's top executives and its founder were arrested and charged with fraud (the founder was later convicted on some counts and acquitted of others; Platinum is now in liquidation). Reinsurer Beechwood had "close ties" to Platinum, which it tried to cut, but suffered serious losses and damage to its reputation after the Platinum scandal came to light. Beechwood was sold and is being liquidated by Cayman Island authorities (sources: Reuters and Reinsurance News). Numerous investors alleged that they were defrauded, including at least one insurance company that invested its assets with Beechwood (e.g., Senior Health Insurance Co. of Pennsylvania v Beechwood et al., USDC-SDNY, Case No. 118-CV-6658).
Possibly because the assets of Beechwood and Platinum are now beyond the reach of aggrieved investors, these insurance companies sued KPMG for fraud.
Comment:
An accountant's liability for ordinary negligence in advising its clients is confined to the client. An accountant is liable for damages to their client for fraud and negligence, but they are liable to third parties, whom the accountant knew or should have known were relying on financial statements, only for fraudulent conduct; proof of mere negligence is not sufficient. The accountant does not have to be part of, or know of, every fraudulent act on the part of their client; their participation in the fraud makes them potentially liable for their client's independent actions in furtherance of the fraud. CPC Int'l Inc. v McKesson Corp., 70 NY2d 268 (Court of Appeals 1987).
Thus in cases of ordinary negligence, the accountant has no duty to third parties. In negligent misrepresentation matters, accountants have a duty to third parties who would be known with substantial certainty to rely on the misrepresentation. Also, in intentional misrepresentation cases, the accountants owe a duty to third parties who could be reasonably foreseen to rely on the misrepresentation
---
Should you have any questions, please call our office at (914) 703-6300 or contact:
Jeffrey T. Miller, Executive Partner
jmiller@pmtlawfirm.com
Thomas M. Bona, Partner
tbona@pmtlawfirm.com