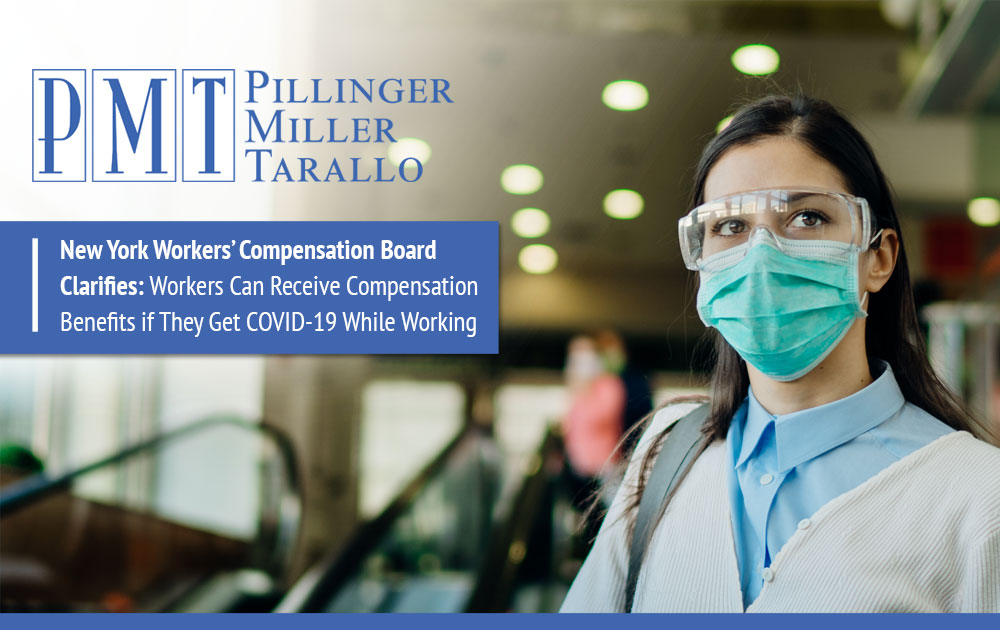 By Thomas M. Bona and Anthony M. Napoli.
The New York State Workers' Compensation Board has issued guidance and clarified that a worker who contracts COVID-19 while working is entitled to Workers' Compensation benefits. The Board noted that the claim would be reviewed by the employer's Workers' Compensation insurance carrier and if the insurance carrier accepts the claim, the COVID-19 claim would be covered and compensable. If the carrier disputes the claim, a judge at the Workers' Compensation Board will decide whether the claim should be paid. The judge would listen to the testimony of the worker and testimony of the medical provider to decide whether the worker was exposed to COVID-19, the extent of the exposure and whether the exposure to COVID-19 was prevalent in the work environment.
The Board noted that most workers will never be able to point to the moment or method of exposure to COVID-19, but workers can demonstrate the significantly elevated risk in their workplace by demonstrating the nature and extent of their work in an environment or where exposure to COVID-19 was prevalent. The Board advised that the issue of causality regarding Workers' Compensation claims resulting from COVID-19 is of a great importance. Accurate documentation regarding the patient's work exposure is critical for workers to obtain appropriate benefits. Additionally, the provider's opinion regarding the likelihood of work-related disease transmission should be included in the medical narrative. If the provider believes that the worker in their medical judgment, is likely to have contracted COVID-19 through a work exposure, it should be reported as such. The Board advised that a medical report from an authorized Workers' Compensation medical provider would be needed and that it would need to state that the worker's employment caused the COVID-19 illness.
The Board noted that a positive test result would be best, but a medical report from an authorized Workers' Compensation medical provider showing a diagnosis via a PCR test or by virtue of examination by a treating physician may be used. The Workers' Compensation Board stated that it had sent a letter to all insurance carriers encouraging them to be helpful to workers and to investigate and pay claims as quickly as possible.
---
Should you have any questions, please call our office at (914) 703-6300 or contact:
Jeffrey T. Miller, Executive Partner
jmiller@pmtlawfirm.com