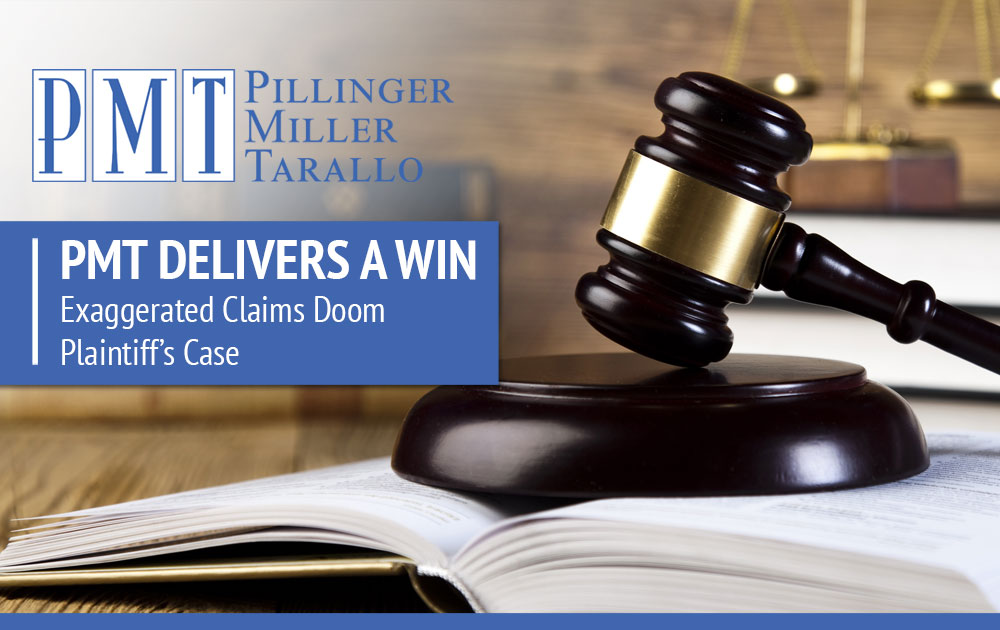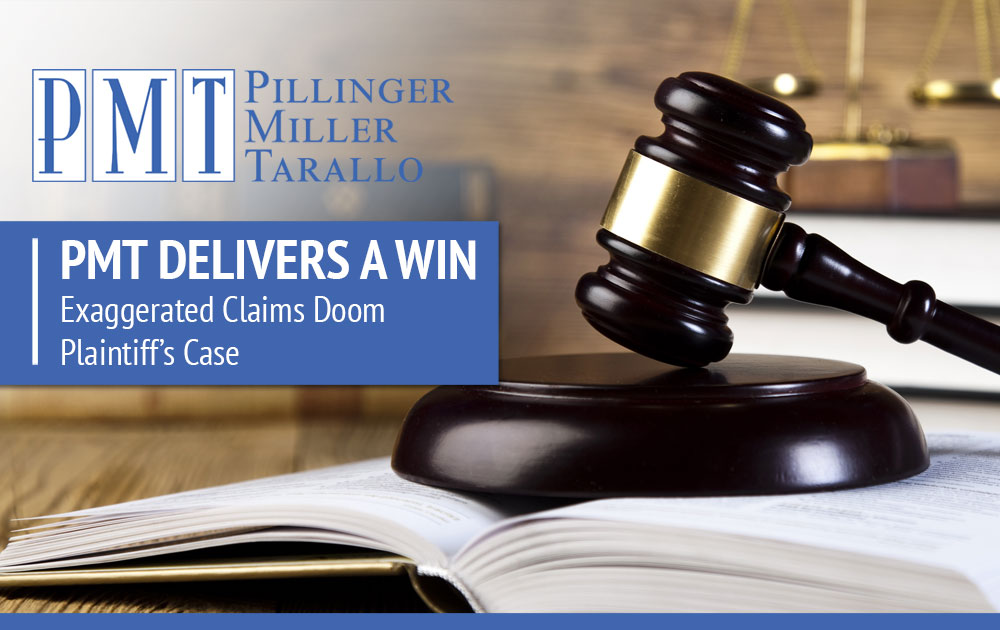 By Shawn M. Weakland and Thomas M. Bona.
Court: Supreme Court, Kings County
Judge: Hon. Wayne P. Saitta
Case Type: Automobile – Rear-end Accident
Caption: Jerry Gonzalez v. Jaquan Hinson
Index No.: 1108/2015
Decision Date: March 6, 2020
Decision: Jury 6 – 0 / All Issues
Many people are prone to exaggeration and that also includes plaintiffs at trial. Contrary to some opinions, jurors are skeptical and they really  do evaluate and weigh the claims that are given to them by plaintiffs. However, a skilled trial attorney who has thoroughly prepared his case, can guide the jury to show where the plaintiff is exaggerating his claims.
A recent case where we received a defense verdict at trial demonstrates how this is done. In Gonzalez v. Hinson, the plaintiff was struck in the rear by our client. Because a person is almost always at fault when this happens, plaintiff won summary judgment on liability and the trial proceeded on damages only. Plaintiff claimed serious injuries to his neck including a herniated disc which required fusion surgery and other herniated and bulging discs. Plaintiff claimed that because of his injuries, he had to leave the Marine reserves and could no longer participate in routine social activities including salsa dancing. He continued, however, to work in a warehouse operating a crane. Plaintiff claimed that his special damages were $100,000 which would be needed for future surgery.
Plaintiff did not admit to any pre-existing back injuries and there was no proof of this. Our trial attorney argued the plaintiff's injuries were non-existent and that his multiple level traumatic spinal injuries could not be caused by such a low impact accident where our client slid into plaintiff's car on an icy road. Our trial attorney pointed out that the plaintiff was a former Marine reservist and an avid weightlifter who worked in construction prior to the accident. We argued that there was no herniated disc in his neck, but rather a bulge and that therefore, the fusion surgery was not related or necessary. We presented the expert testimony of our radiologist who examined plaintiff's films and confirmed our arguments.
In his summation, the plaintiff asked for $3.1 million as compensation for past, present and future pain and suffering and for future surgery. The jury came back with a unanimous verdict in favor of our insured finding that the plaintiff's injuries were not causally related to the accident.
By successfully showing the jury where plaintiff had embellished his complaints and what he claimed he could no longer do, our attorney gave the jury all the ammunition it needed to reject plaintiff's claims.
---
Should you have any questions, please call our office at (914) 703-6300 or contact:
Jeffrey T. Miller, Executive Partner
jmiller@pmtlawfirm.com