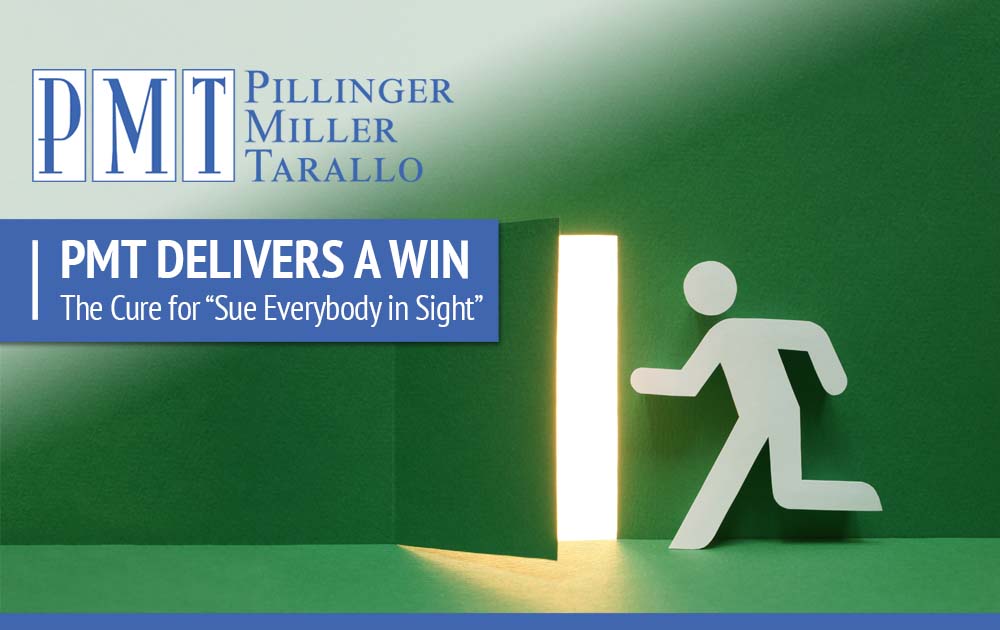 By Thomas M. Bona and Anthony M. Napoli.
Court: Supreme Court of the State of New York – Bronx County
Case Type: Slip and Fall
Caption: Allen v. CVS Albany LLC
Index No.: 807326/2021E
Decision Date: September 23, 2021
Decision: Voluntary Discontinuance
One thing that drives insurance companies, adjusters, and their insureds crazy is when plaintiffs' attorneys sue everybody they can find when there is an accident, particularly in a slip and fall case. The standard thinking is that a plaintiff attorney would instead name as many parties as could be potentially culpable rather than omit a party and find out later they missed the party was who responsible for the accident. Many plaintiff attorneys use this approach out of a defensive posture because they fear that if they do not name all the parties, even remote ones, at some point, a plaintiff himself might accuse them of malpractice if the statute of limitations has expired.
At PMT, we are familiar with this wasteful practice which costs insurers defense fees and causes undue anxiety for the insured. Our remedy is simple, straightforward, and effective. A recent case where we obtained a quick exit for our client shows how we do this.
In Allen v. CVS Albany LLC, the plaintiff slipped and fell in a shopping center parking lot that contained several stores, including a supermarket and a CVS store. To add insult to injury, the plaintiff sued in the Bronx, hoping to gain an advantage from a friendlier jury, instead of suing in Westchester County, where the accident happened. We immediately moved to change venue from the Bronx to Westchester. In addition, while that motion was pending, we provided the plaintiff with evidence. This evidence included the deed that showed that the place where the plaintiff fell in the shopping center was owned and controlled by the landlord and that our client, CVS, had nothing to do with the parking lot. When the shopping center admitted ownership and control of the parking lot in their answer, we increased the pressure by threatening the plaintiff with costs and sanctions if the plaintiff did not discontinue against our client CVS. The plaintiff agreed to drop the action and the other defendants dropped their claims against our client, and in return, we decided to withdraw our motion to change venue.  
Our aggressive defense saved our client years of protracted litigation and significant attorneys' fees while the plaintiff litigated the wildly speculative theory that we were somehow responsible for the accident. 
Let PMT show you how we can get a quick exit for you.
---
Should you have any questions, please call our office at (914) 703-6300 or contact:
Marc H. Pillinger, Executive Partner
mpillinger@pmtlawfirm.com
Jeffrey T. Miller, Executive Partner
jmiller@pmtlawfirm.com