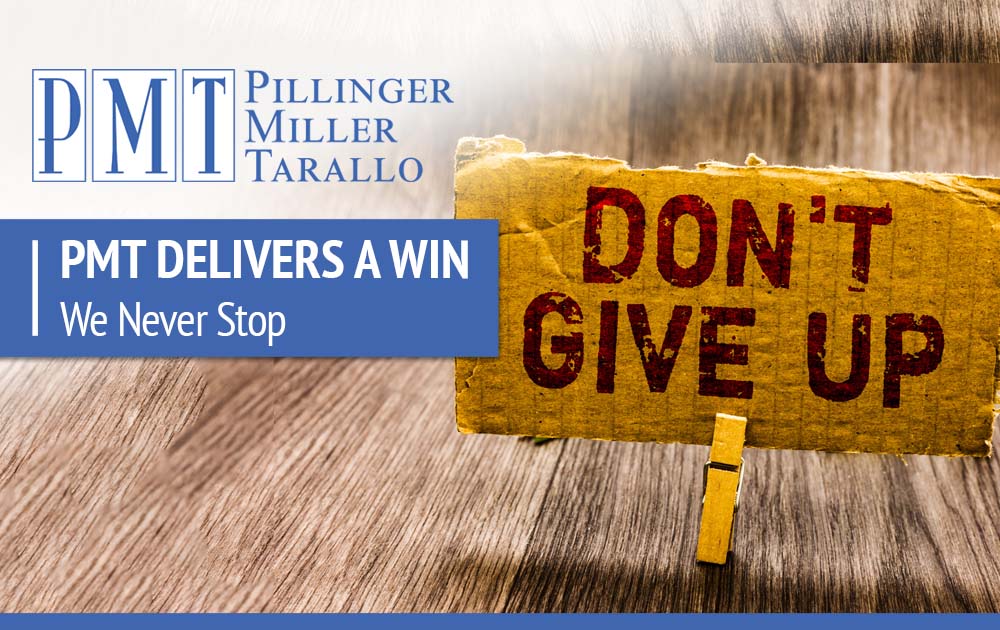 By Thomas M. Bona
Court: Supreme Court, Suffolk County
Judge: Hon. Joseph C. Pastoressa
Case Type: General Liability
Caption: Wreckter v. Ceno Realty
Index No.: 611436/2020
Decision Date: August 8th, 2022
Decision: Motion to Dismiss – GRANTED
As we enjoy the end of summer, at PMT we are always looking out for our clients. One of the ways we do this is by getting frivolous and worthless claims dismissed. A recent case demonstrates our relentless focus on closing cases for our clients.
In Wreckter v. Ceno Realty, the plaintiff claimed that he fell down an exterior stairway on our insured's rental premises in Long Island due to an improperly affixed handrail and uneven steps. The plaintive claimed to have suffered a fractured right wrist. There were no medical records for the accident or shortly after that; however, records were produced by the plaintiff's counsel, which showed an emergency room visit three months before the alleged accident. At the time of the accident, the plaintiff was in the process of being evicted. We alerted the plaintiff's attorney that we would be aggressively defending the case and moving to have it dismissed.
After we answered the complaint, the plaintiff's attorneys moved to be relieved as counsel for the plaintiff. They realized that the plaintiff had no case, given that there were no medical records to support his claim on the accident date. The motion was granted, and the plaintiff proceeded without counsel. After a short period, we served the plaintiff with a 90-day notice to resume prosecuting the case. When we received no response and no contact from the plaintiff, we moved to dismiss the case for lack of prosecution. The court agreed and dismissed the complaint.
By aggressively defending the case, PMT was able to have the court dismiss the case, saving our client years of litigation. Let us show you how we can resolve cases for you.
---
Should you have any questions, please call our office at (914) 703-6300 or contact:
Marc H. Pillinger, Executive Partner
mpillinger@pmtlawfirm.com
Jeffrey T. Miller, Executive Partner
jmiller@pmtlawfirm.com