Thomas M. Bona
Partner
E-mail: tbona@pmtlawfirm.com
Offices: Elmsford, NY
For over 35 years, Tom has consistently delivered results and value to his clients. Tom joined Pillinger Miller Tarallo as a partner in the Elmsford office in 2019 and before that, Tom was managing partner of Thomas M Bona, PC, an insurance defense firm with over 30 years of experience.
Tom is admitted to practice in New York and has a wealth of experience in all types of civil matters including Construction/Labor law, Construction Defects, Complex Litigation, Coverage Matters, Municipal Liability, Automobile, Dram Shop actions, and Premises Liability cases. He manages teams of attorneys in organizing and delivering document analysis and production.
Tom is a seasoned negotiator who has successfully mediated and settled hundreds of cases both coverage and defense for his clients. Over his 30-year career in insurance defense, he has represented scores of insurance companies, self-insureds, and third-party administrators successfully, defending them in federal and state actions. Tom served as the Town Attorney for the Town of Pelham and served as a Hearing Officer for the Westchester County Department of Health. He has successfully handled scores of appeals for clients. Tom has lectured self-insureds and insurance companies claims departments in all areas of New York law including Labor Law, Premises Liability, Coverage, No-Fault and Medicare Liability.
Prior to civil practice, Tom was an Assistant District Attorney in Westchester County and prosecuted homicides, sexual offenders, and organized crime cases. He conducted numerous bench and jury trials.
Tom has always prided himself by giving clients an aggressive defense and making plaintiffs prove their claims. He has consistently delivered results and value to his clients. Tom's clients include Erie Insurance, GNY Insurance Company, Amica Insurance, Archdiocese of New York, Metropolitan Transit Authority, CVS and ShopRite.
Tom graduated from St. John's University School of Law where he was on the Moot Court Executive Board and won several competitions for oral advocacy. He also has an MBA from St. John's University and graduated from Colgate University.
In addition to law, Tom is passionate about music and drumming and has played drums since he was a child. Tom has played all kinds of music, enjoys jazz and rock and is most at home performing live. (View on LinkedIn, click HERE)
Distinctions
Member of Council on Litigation Management (CLM)
Who's Who in American Law
Lawyers of Distinction 2020
Web Conference Series
Tom has created and served as moderator for the Pillinger Miller Tarallo St. John's Tobin College of Business Greenberg School of Risk Management Conference Webinar Series which has included: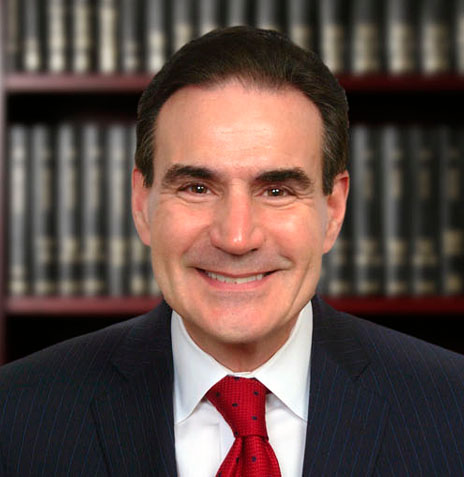 Articles by Thomas M. Bona
By Jeffrey D. Schulman and Thomas M. Bona In two separate complex, multi-party lawsuits, PMT's Kevin W. Connolly, Esq. successfully defended a contractor against negligence allegations that it created or […]
Posted in
PMT Wins
Comments Off

on PMT Scores Two Appellate Wins Affirming Prior Victories at the Trial Level!
PMT news about Thomas M. Bona
Posted in

Announcements, News
Comments Off

on PMT SJU GSRM Webinar: Secrets of Successful Mediations or What Your Attorney Never Told You