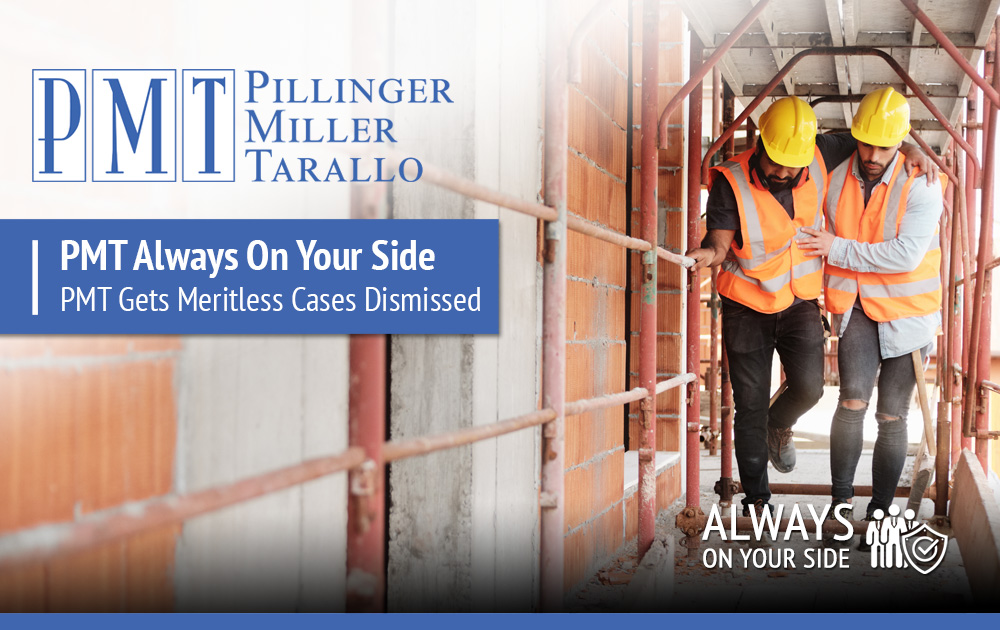 By Lawrence J. Buchman, Edward J. O'Gorman, and Thomas M. Bona.
PMT Gets Meritless Cases Dismissed
When a construction accident happens, the plaintiff's lawyer often names everyone present at the accident site. By casting a wide net, the plaintiff hopes to find the responsible party and keep the other parties in the case long enough to try to get some contribution toward a settlement. At PMT, when we know our clients are not responsible for the accident, we move to get these suits dismissed! A recent case shows how we aggressively defended our client and obtained a dismissal of a Labor Law case against them.
In Efrain Diaz v. Structure Tech of NY, Inc., et al. (Bronx County, NY Index No.: 302582/2015E – PMT: Labor Law), PMT attorneys Lawrence J. Buchman and Edward O'Gorman's summary judgment motion to dismiss all causes of action and all cross-claims against PMT's client, Structure Tech of NY, Inc., was granted in a recent decision by Judge Brigantti of the Supreme Court, Bronx County. Plaintiff asserted violations under New York's Labor Law, Sections 200, 240(1), and 241(6), and a claim for common law negligence.
Plaintiff testified at a deposition that he slipped and fell from an accumulation of ice while walking atop a sidewalk bridge at a construction site during his work. The accident resulted in the plaintiff undergoing laminectomy surgery and knee surgeries. The 39-year-old plaintiff never returned to work. The severity of the injuries sustained and the plaintiff's inability to return to work gave this case significant monetary exposure in Bronx County.
PMT's client, Structure Tech of NY, Inc., worked at the site when the plaintiff's accident occurred. Structure Tech's contract was to perform various masonry work, which did not require using the top of the sidewalk bridge. Structure Tech performed no inspections of the sidewalk bridge and received no complaints from its employees as to such sidewalk bridge. The deposition testimony of the plaintiff and Structure Tech's site superintendent and the scope of work outlined in the contract between Structure Tech and the general contractor defendant established a prima facie case for summary judgment.
By methodically accumulating and presenting the evidence that showed our client had no responsibility for the accident, our aggressive defense resulted in having the lawsuit dismissed. The court granted Structure Tech's motion to dismiss cross-claims asserted against it for contractual or common law indemnification as there was no evidence that our client caused the accident. Finally, the court denied motions made by other defendants.
PMT's aggressive defense gave our client relief from a meritless case. Let us do that for you.
---
Should you have any questions, please call our office at (914) 703-6300 or contact:
Marc H. Pillinger, Executive Partner
mpillinger@pmtlawfirm.com
Jeffrey T. Miller, Executive Partner
jmiller@pmtlawfirm.com
Jeffrey D. Schulman, Executive Partner
jschulman@pmtlawfirm.com