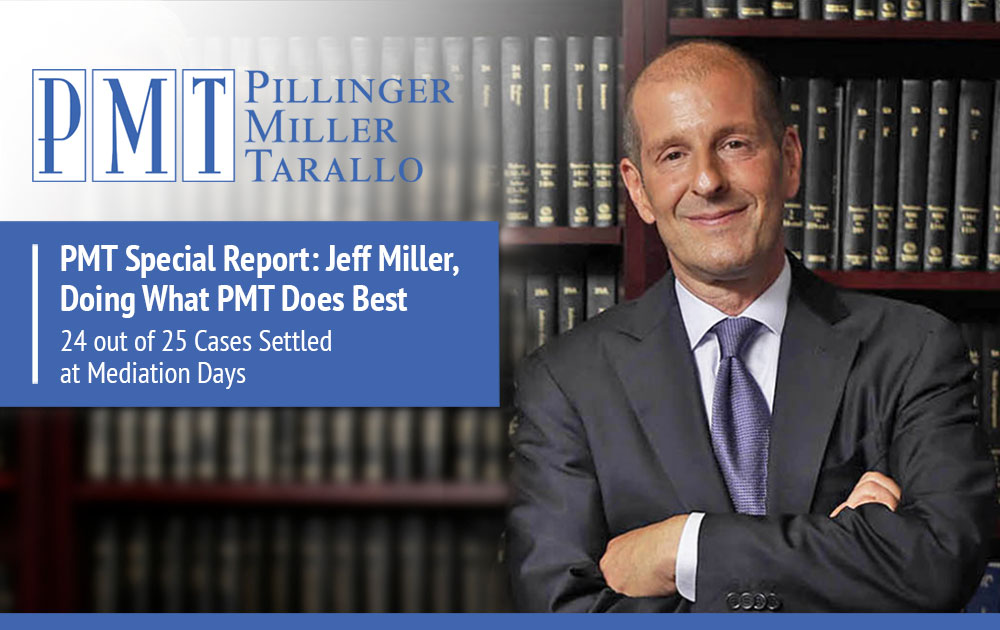 By Thomas M. Bona and Jeffrey T. Miller.
While some things in the Insurance industry slowed down during the pandemic, here at PMT we were racing ahead working on a challenge by one of our carriers.  Our carrier asked PMT to select from a portfolio of habitation cases those which were ripe for resolution, schedule mediation days and resolve as many cases as we could. Working with our carrier, we selected 25 slip and fall and ceiling collapse cases. The cases involved back, neck and knee injuries.
As we all know, mediation has become a popular and effective way to resolve cases. The theory, in such a setting, is both parties are highly motivated to settle cases. However, experience teaches there is a long way between the initial demand by the plaintiff and an ultimate resolution. Like a ritual dance, there is a process to a successful mediation.
The mediations were personally handled by PMT's Executive Partner Jeff Miller, one of our founders. In our industry, Jeff is universally considered one of the best attorneys at mediation and with good reason. Not all attorneys have the skill set to succeed at mediation, but Jeff possesses that rare combination of steely determination and empathy which, when combined with his ability to see the case from multiple perspectives, allows him to zero in on the fulcrum of the case to successfully close the negotiations and achieve positive results for our clients.
With this as a backdrop, Jeff settled 24 of 25 cases at the mediation days. The settlements ranged from $20,000 to $450,000 and were all within the authority given by the carrier. Given how many issues can prevent a case from settling at a mediation, Jeff's performance is extraordinary when measured by any standard.
As shown by our mediation project, outstanding results with exceptional hands-on attention from our attorneys are just some of the ways that PMT gives our clients greater value every day.
---
Should you have any questions, please call our office at (914) 703-6300 or contact:
Jeffrey T. Miller, Executive Partner
jmiller@pmtlawfirm.com