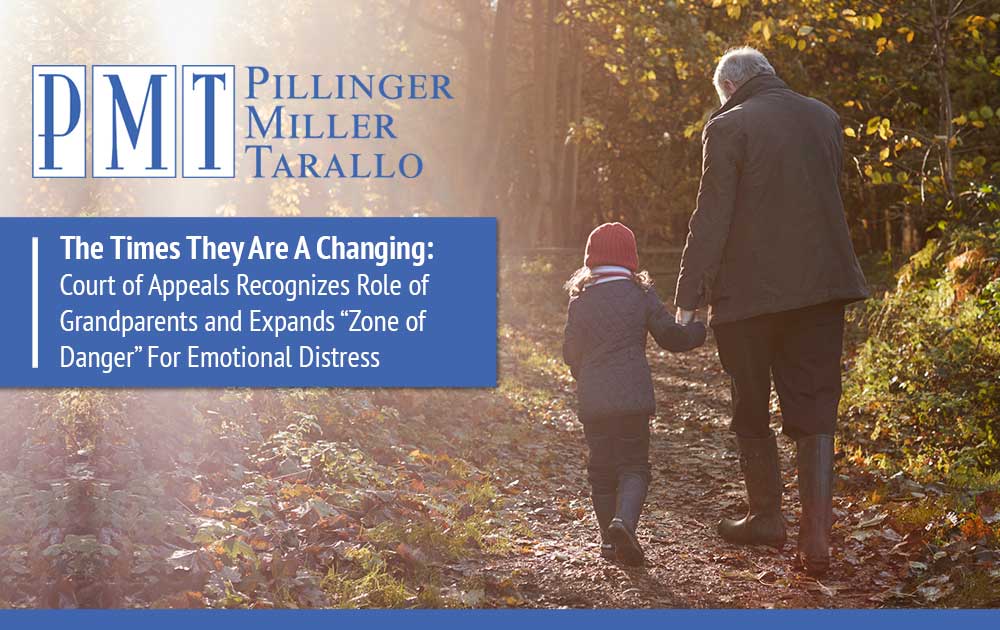 By Lawrence N. Rogak.
Like the iconic Bob Dylan song, the law must adapt to society's changes, which includes the laws governing torts. Since the Court of Appeals first decided the "zone of danger" rule in 1984, families have evolved and are different than they were then. Our culture recognizes grandparents' role in raising and supervising children, and the courts have also adapted. Grandparents are recognized to have visitation rights in custody disputes in New York. So it should come as no surprise that the rules governing infliction of emotional distress have changed.
The "zone of danger" rule allows members of the "immediate family" of an accident victim to sue for emotional distress caused by witnessing the death or injury if they were in close enough proximity that they might have been injured themselves. Until now, "immediate family included only spouses, parents and children. But on February 18, 2021, in Greene v. Esplanade Venture Partnership, 2021 NY Slip Op 01092, the Court expanded the definition of "immediate family" to include grandparents.
Noting the history of "reshaped societal norms" and "everyday common sense," the Court "concludes that a grandchild is the immediate family of a grandparent for the purpose of applying the zone of danger rule."
The lawsuit arose out of an incident in which the plaintiff and her two-year-old granddaughter were standing in front of defendant's building when a chunk of fascia fell and struck them both. The child's injuries were fatal. After commencing an action for wrongful death and personal injuries, the grandmother sought to amend her Complaint to include "zone of danger" emotional injuries. After the trial court granted the motion, the Appellate Division overturned it, holding that grandparents are not members of the "immediate family" for the rule's purposes.
The Court of Appeals recited the long and evolving history of tort liability for the emotional distress of bystanders who witnessed an injury and discussed the changing standards of what constitutes a "family." The Court emphasized a 2003 amendment to the Domestic Relations Law which permitted grandparents to seek custody of their grandchildren. That, reasoned the Court, was a legislative acknowledgment of the special status of grandparents.
Therefore, henceforth, grandparents who are in close physical proximity to a grandchild who is injured through the negligence of a third party have a cause of action for emotional distress under the "zone of danger" rule. While not explicitly stated, we draw the inference that grandchildren who witness a grandparent's injury would have the same rights.
---
Should you have any questions, please call our office at (914) 703-6300 or contact:
Jeffrey T. Miller, Executive Partner
jmiller@pmtlawfirm.com
Thomas M. Bona, Partner
tbona@pmtlawfirm.com